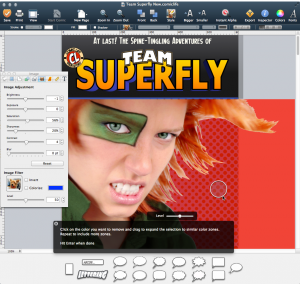 A Comic Life 3.5.10 for Mac update is now available.
This 3.5.10 update removes Flickr integration for user protection.
Comic Life 3 for Mac full Release History can be found here.
There is no update this time for Comic Life 3 for Windows.
plasq.com purchasers of Comic Life 3, please update from within Comic Life 3 or from our downloads page.
Mac App Store purchasers of Comic Life 3 – can obtain the update through the "Updates" section in the Mac App Store.
(Or it might even update automatically for you – if you have that setting turned on)