Sign up for plasq Newsletter
[caption id="attachment_4102" align="alignright" width="260"]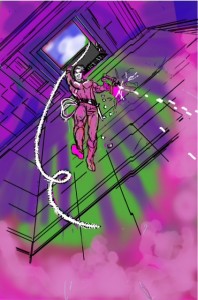 Art Credit: Steven Jones[/caption]
Want to sign up for a daring mission? plasq needs you…
We're in exciting times here at plasq, and we want you to be a part of it! Some of you may know that we've been testing out our new app, and we want to invite more comic artists to Beta Test! You can get the inside scoop on what we're working on here and have a hand in how the app turns out.
There has been a lot to celebrate over the years with plasq, but this one is special to all of us. Ten years ago today, we rolled out our original version of Comic Life, and it has been a wild…
Does Comic Life 3 work with the new OS X 10.10.3 Photos app? Not at the moment. We are currently working on Comic Life 3.1 that will have support for the new "Photos" app.