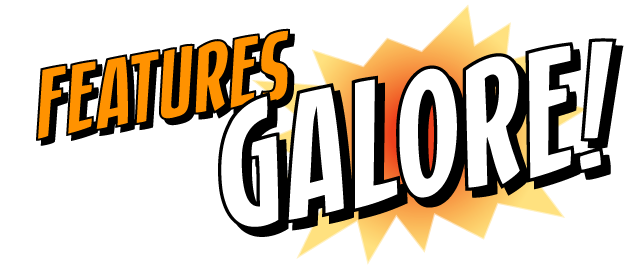 Where to start? We've got your back!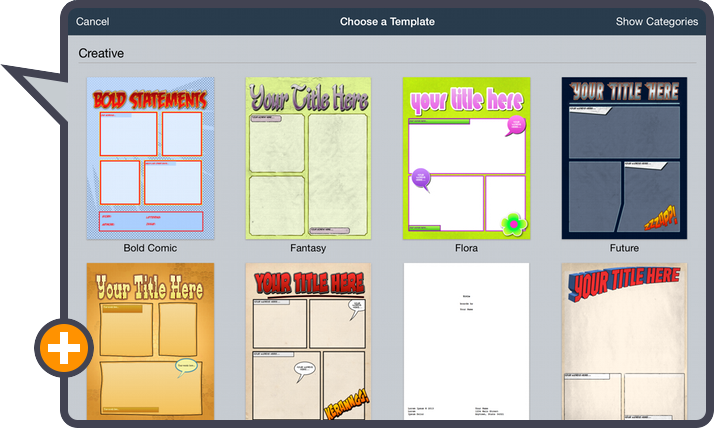 Choose from 26 great-looking templates. All kinds of themes are represented to cover those stories from your life. Been on a crazy road trip? Had a fantastic night out with your friends? Had a great summer vacation? Comic Life has a template for that. Feeling extra creative? Start from a blank canvas. Use the Template Chooser to quickly find the template you need and off you go!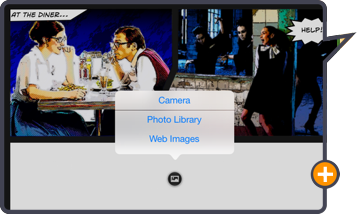 Easy to use
The Comic Life app is designed to parallel that of Apple's iWork suite of apps, making it easy for you to transition your skills from Pages and Keynote to Comic Life. With similar tap functions and commands, it is simple to hit the ground running with Comic Life for iOS. Easily add photos from your library with the Place Photo button in panels or take photos directly in Comic Life to add to your pages.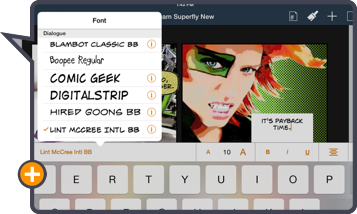 Balloons, captions and titles?!
Comic Life for iOS has customizable speech balloons, caption boxes and title elements. Want to get your characters talking? Just tap and drag a speech balloon from the element well at the bottom of the page. Make your comic dynamic! Drag and drop caption boxes and add 3D lettering for titles and sound effects. Includes over 70 fonts, giving you classic lettering styles that are easy to customize. Use our built in styles or create your own styles with a tap. It's never been easier to digitally layout and letter a comic.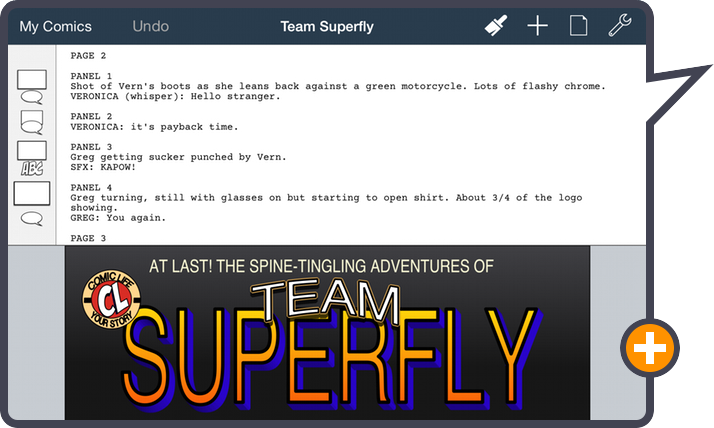 Write your own story!
Now that you've mastered comic layouts it's time to write your own story in the Script Editor (available on iPad only). Our drag and drop features makes it easy to go from a blank page to a complete comic! Comic Life will recognize what sort of element you want as you type, so get started! No need to flip between apps. Everything you need for creating your comic is available in one place.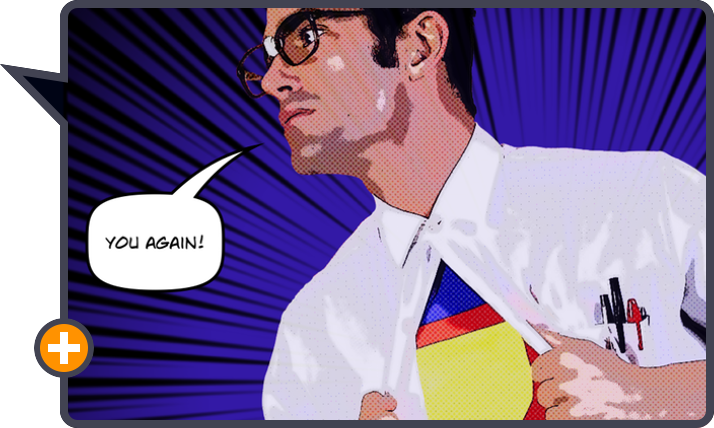 Turn anyone into a super hero! No capes required.
Use customizable panels and image filters to transform your pictures into comic artwork. You can also knock out the background of images and overlay them on new scenes. Instant teleportation! Use the blur to bring your characters into the foreground. Or enhance the action by putting your character onto one of the many dynamic backgrounds included in Comic Life.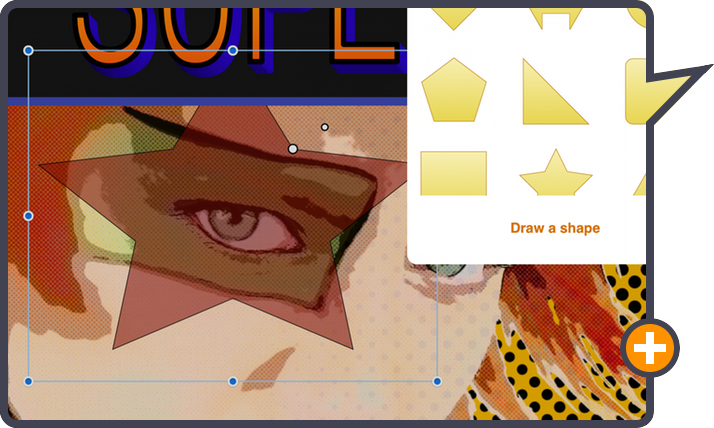 Super smart
Shapes provide a way to add decorative and symbolic content to your comic. Use smart shapes to add common shapes and the free form shape drawing tool to create any line or shape you imagine!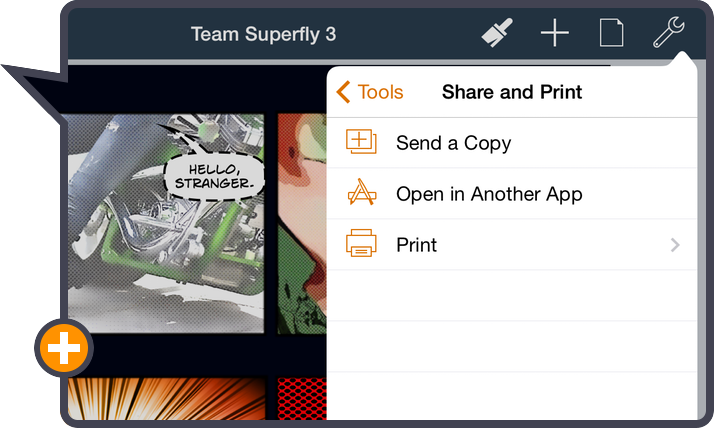 Read & Share
When your masterpiece is complete, use the integrated reader to flip through the pages on your device. You'll also find all the options you need to share it with your fans, friends and family. Want a keepsake? Choose PDF or JPG to get printable quality output. Or send it straight to your own printer or save to your Photo Library. Want to share it as an eBook? ePub or PDF is the way to go. And if you want to keep it within your own social network there's Facebook, Twitter, Message or Mail. Or you can use 'Open in Another App' to create a PDF, JPG or ePub version of your comic to be opened in other apps (Google Drive, Dropbox, iBooks can all be an option!)
Bullet Time!
34 Adjustable Photo Filters
26 Templates with hundreds of panel layout options
Script Editor with SmartScript recognition system
Instant alpha tool to quickly knock out backgrounds of your photos
Smart alignment and spacing guides
Start a comic project on an iOS device and finish it on any desktop with Comic Life 3 or vice-versa!
Fully customisable fill and borders for balloons, lettering, captions, panels and shapes – including brush strokes, 3D lettering, halftones, speedlines and textures
Customisable gradient builder
12 different shapes included or create unlimited number of custom shapes
Over 70 font options
Load photos from photo library or access web photos via Flickr integration
Integrated camera feature allows you to instantly add photos to your comic
Supports multi-page comics
Import and Export comics with iTunes and WebDAV
 'Open in Another App' to create a PDF, JPG or ePub version of your comic for use in other apps
Transfer comics to other devices via AirDrop