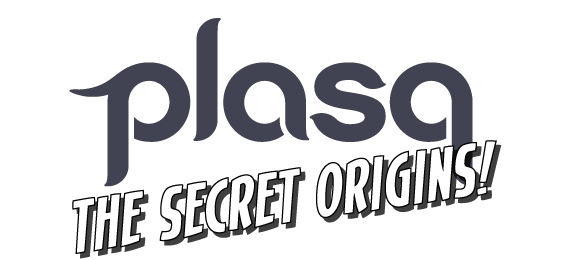 plasq is a small group of passionate people, scattered around the world, collaborating to create great software and unleash the tremendous potential of today's computer systems for the rest of us.
Find out more about us here.
plasq Media Resources
Here you will find links to high resolution images of plasq logos and products. The images available here may be used for public press. If you are unsure of your permission status please feel free to contact us using details below.
To download an asset, right-click (Windows) or control-click (Mac) on a thumbnail and select the option for saving the image. Or simply click the thumbnail, let the high res graphic load, and then drag it to your desktop.
plasq logos
plasq logo for web use
(RGB .PNG)
plasq logo for print use
(PDF – High Quality Print)
Comic Life 3 Desktop – Screenshots + Logo
The Comic Life 3
Script Editor
Image Filters in
Comic Life 3
Lettering tools in
Comic Life 3
Comic Life 3 for Schools Chromebook Edition – Screenshots + Logo
Comic Life Chromebook
Skills Sheet
Comic Life Chromebook
Superhero Award
Comic Life Chromebook
Winter Template
Comic Life Chromebook
Templates Galore!
Comic Life for Schools
Chromebook Logo
Comic Life for iOS – Screenshots + Logo
Instant Alpha tool displayed on the iPad
Portrait and landscape view
Script Editor and comic
displayed on iPad
Comic Life in Editor Mode on iPad
Comic Life in Editor Mode
on the iPad
Comic Touch – Screenshots + Logo
Changing templates
in camera view
A template pack in the
Comic Touch gallery
Speech balloons and captions in Comic Touch
Comic Touch gallery
view on the iPhone
A final Comic Touch
cover on the iPhone