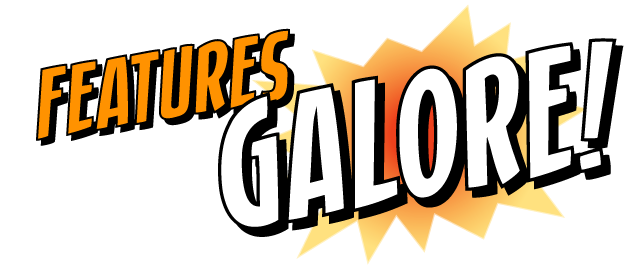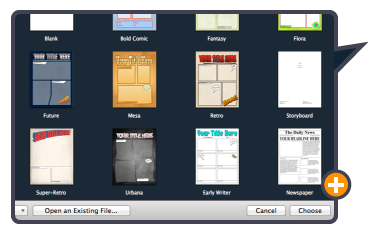 Need a hand getting started? We've got you covered.
Choose from 35 great-looking templates. All kinds of themes are represented from creative to stories from your life. Been on a crazy road trip? Want to make a graphic novel starring your friends? Got an idea for movie? Comic Life has a template for that.
Use the Template Chooser to quickly find the template you want and you're off.

Turn anyone into a super hero! No capes required.
Drag photos from the integrated photo browser and drop them right onto the page. Use customizable panels and image filters to transform your pictures into comic artwork.
Knock out the background of images and overlay them on new scenes with our Instant Alpha tool. Instant teleportation! Use the blur to bring your characters into the foreground. Or enhance the action by putting your character onto one of the many dynamic backgrounds included in Comic Life.
Balloons, captions and titles?! Oh my!
Welcome to the wonderful world of variety!
Comic Life 3 has over 70 bundled fonts, customizable speech balloons, caption boxes and title elements. Want to get your characters talking? Just drag and drop a speech balloon from the element well at the bottom of the page. Select one of our predesigned styles or design your own! It's never been easier to digitally layout and letter a comic.
Make your comic even more dynamic with caption boxes and 3D lettering for titles and sound effects.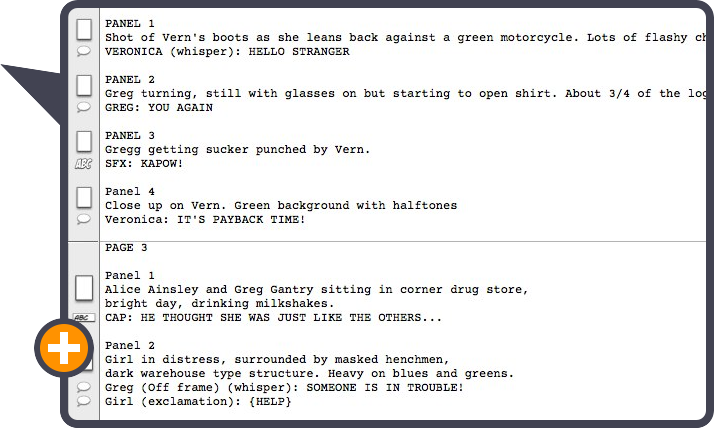 Write your own story!
Now that you've mastered comic layouts it's time to write your own story in the Script Editor.  Our drag and drop features makes it easy to go from a blank page to a complete comic! Comic Life will recognize what sort of element you want as you type, so get started!
No need to flip between apps. Everything you need for creating your comic is available in one place.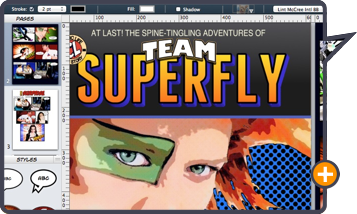 Put it all on the line!
There's no limit to your comic creation with Comic Life. Make a one page poster, a full length graphic novel and anything in between!
Comic Life comes with all the tools you need to make your comic look great. Rulers and alignment guides keep things in order. Two-up page view and facing pages let you use more of your screen and get a live preview of your final layout. Find and replace works in both the script editor and across the comic pages. And styles let you maintain a consistent visual style across your entire comic.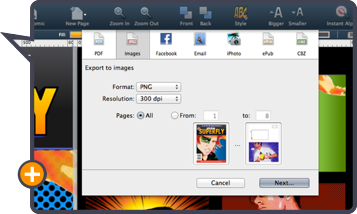 It'd be a shame if you kept those comics to yourself…
When your masterpiece is ready you'll find all the options you need to share it with your fans, friends and family. Want a keepsake? Choose PDF or high resolution images to get printable quality output. (Or send it straight to your own printer). Want to share it as an eBook? ePub or CBZ is the way to go. And if you want to keep it within your own social network there's Facebook or email.