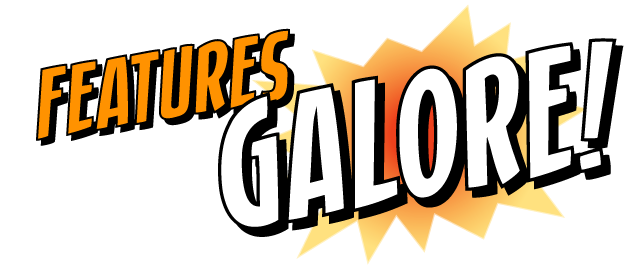 Every tool you need to make amazing digital comics, all in one app! Comic Draw takes you all the way through scripting, drawing, inking, lettering and, of course, publishing.
Script Editor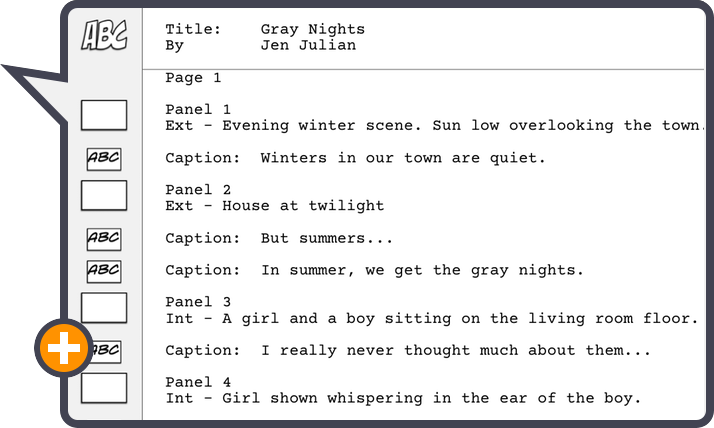 Got a great story idea? Get the structure sorted before a single stroke with the integrated script editor. Taking your words to the comic page is easy with the SmartScript recognition system. Drag and drop text from your script right onto your comic pages!.
Comic Draw will recognize what sort of element you want as you type. No need to flip between apps. Everything you need for creating your comic is available in one place.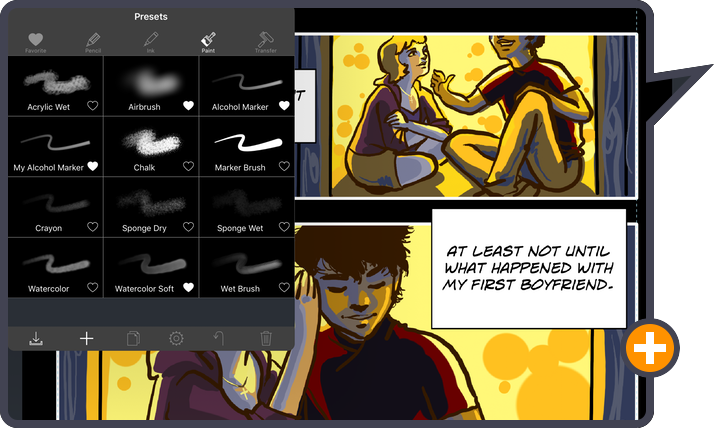 Brushes
Comic Draw comes with 34 brush options ready to go. You can customize any brush from texture to opacity and even create new brushes. And your personal favorites are at your fingertips any time you need them!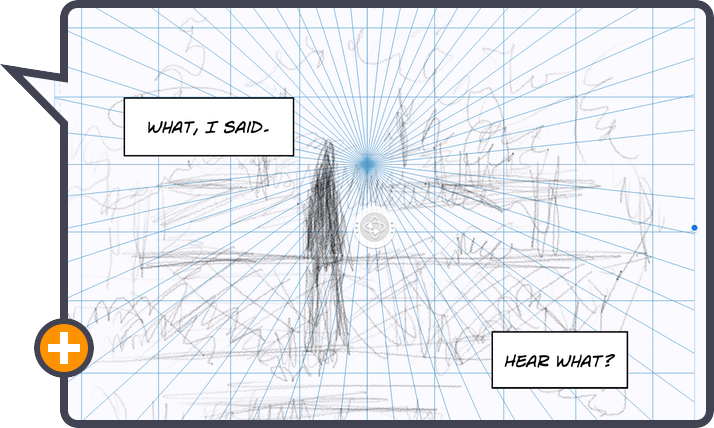 Perspective Guides
Never struggle with perspective again! Use the customizable built-in perspective guides and our perspective snap option for the fastest and simplest perspective drawing you've ever done. That long shot cityscape just got a whole lot easier.
Even better, Comic Draw uniquely allows you to have more than one perspective guide per page so each panel can have its own. Convenient!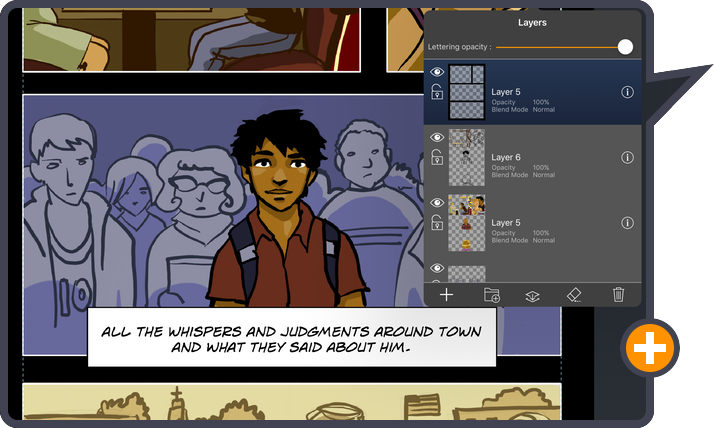 Layers
Use layers to get your drawing and coloring just right without the worry of messing up your work! Duplicate a layer to experiment. Lock a layer to prevent further drawing.
Once you're happy with the look you can merge layers. You can even use the Blend options to create special effects in your layers.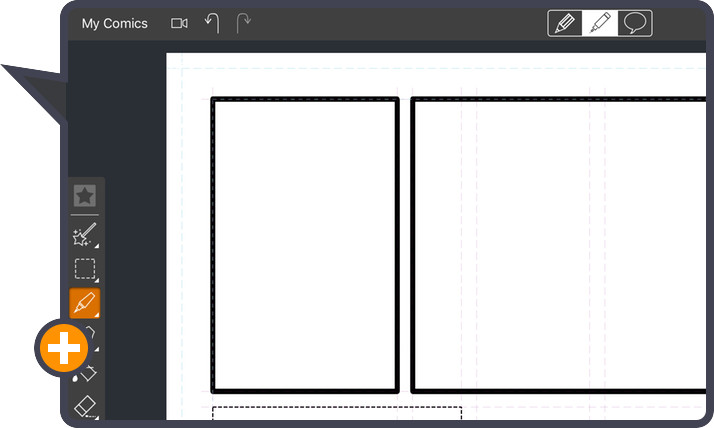 Panel Layout
Panel layout has never been this easy! Each comic page can be quickly and precisely laid out in standard panel dimensions using the panel tool. A configurable gutter width ensures standard gutter widths across your entire comic.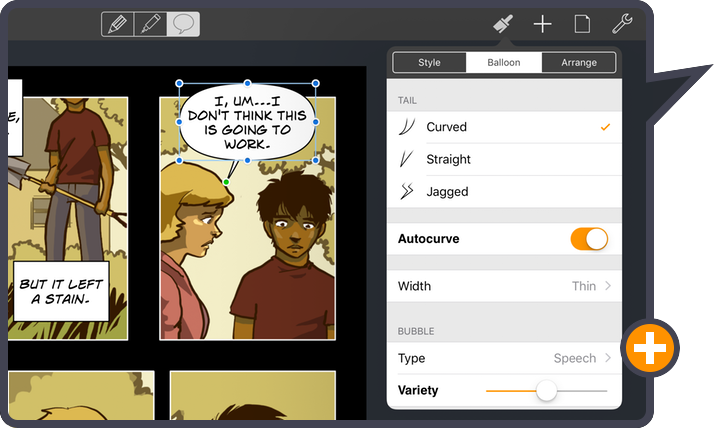 Lettering
Comic Draw has customizable speech balloons, caption boxes and title elements.
And with over 130 fonts, 3D effects for titles and sound effects, and precision balloon tail placement you have everything you need to make the perfect comic page. It's never been easier to digitally layout and letter a comic.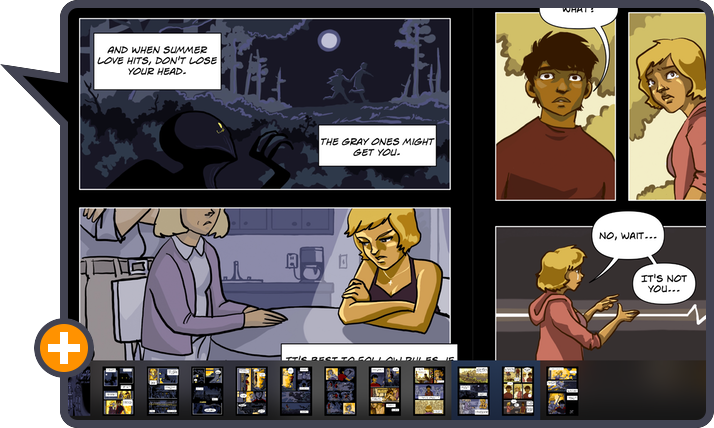 Comic Connect
Once you've created your comics you'll want them to be seen. Comic Connect* is the perfect spot to share with the world and and publishing from Comic Draw couldn't be easier. Once you have an account, a couple of taps is all it takes. And your friends, family and fans around the world are able to easily follow your work and get notified when you publish something new.
And of course you can share to many other destinations using the standard iOS sharing options.
* Feature not included in "Comic Draw for Schools" version.