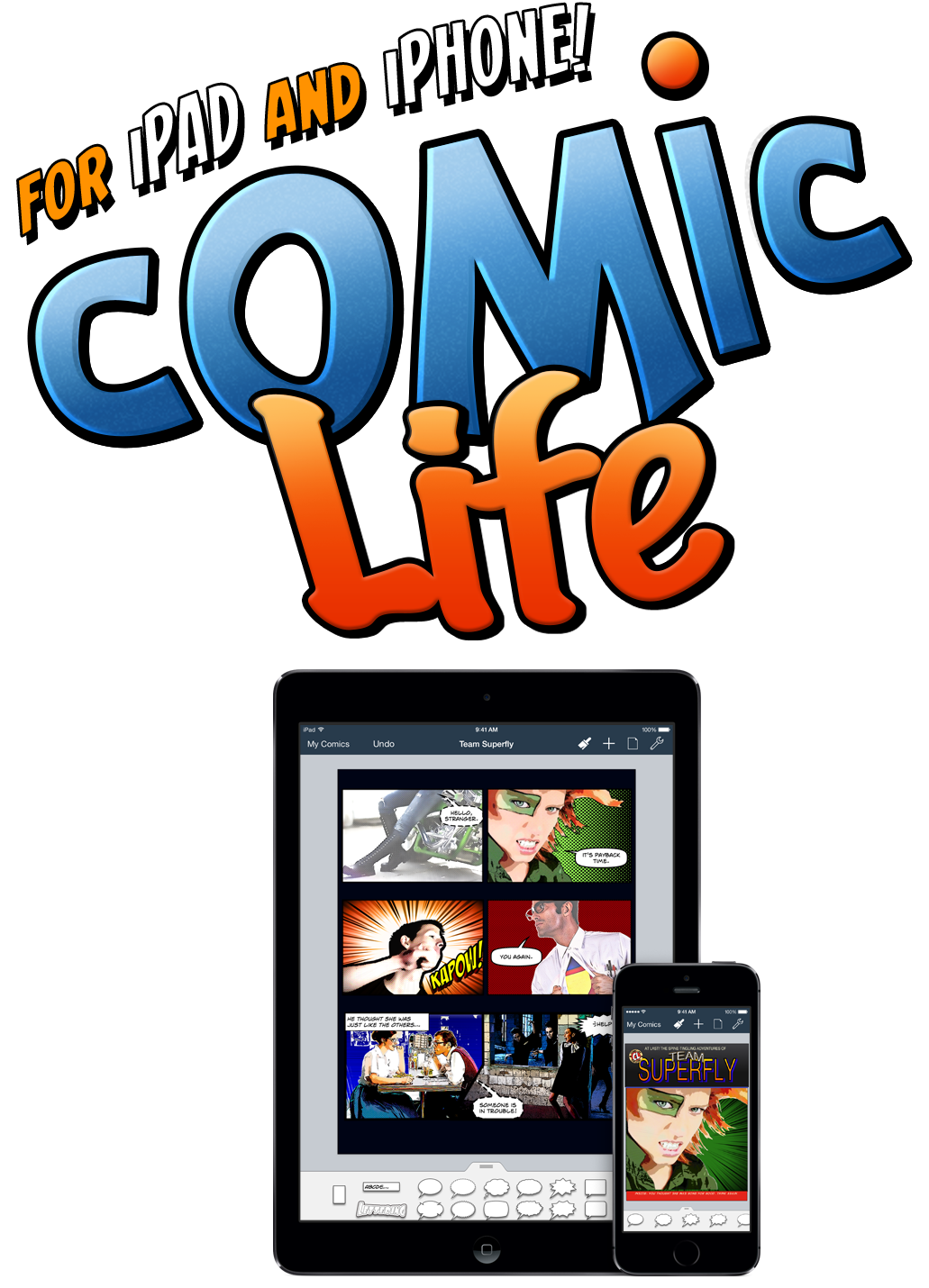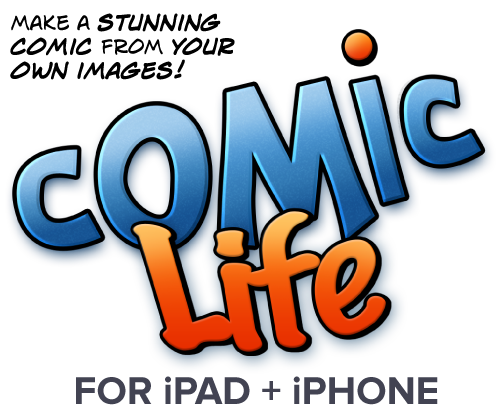 Presenting Comic Life 3 for iPad and iPhone, it takes the latest functionality from the photo comic desktop application and wraps it up in an easy to use touch interface, so you can effortlessly make stunning comics from your own images.
Comic Life, the award winning photo comic creation software, has been redesigned for iOS! It's the funnest, easiest and fastest way ever to create photo comics on a mobile device.
Whether it's photos of friends or hand drawn comic characters, Comic Life is the ultimate app for turning your images into a comic. Want to recount your holiday adventures or tell a life-story in an engaging style? Comic Life is the answer. What about creating an original story featuring you and your friends? That's easy with Comic Life.
Comic Life has everything you need for creating and sharing comics, including fun and quirky templates, stylized image filters, and easy-to-use drag and drop placement. You have full control over the design of your comics with a huge selection of design options – colors, fonts, gradients, balloons, captions, panels, lettering art and more.
Easily go from taking photos to creating full comics all on one device with full page templates and panel layouts. Simply bring in photos from your photo library or access web photos via the Flickr integration, and use our powerful editing and design tools to get exactly the look you want.
From script to comic page it's never been easier with the new Script Editor in Comic Life (iPad only). When you're ready for a photo shoot, you can use the panel descriptions as a shooting guide! Then put it all together in Comic Life with the easy drag and drop feature for elements and lettering. It's your story from start to finish.
Comic Life is also great for doing school projects, how to guides, flyers for your business or group, storyboarding, lesson plans, book reports, Internet memes; and that's just to name a few!
When your masterpiece is complete, use the integrated reader to review the pages on your device. Or share with your friends and family in a variety of ways.
Make it your story.