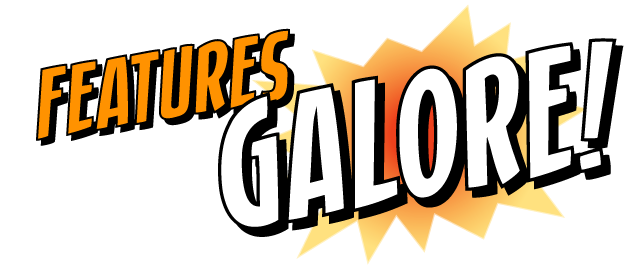 Where to start? Templates!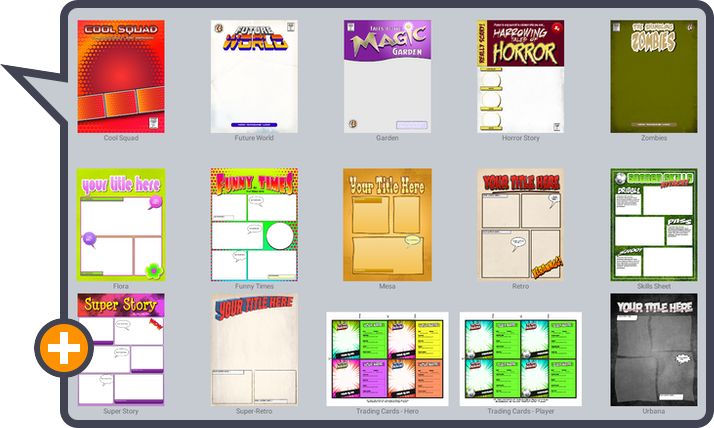 Choose from over 50 great-looking templates. All kinds of themes are represented to cover those stories from your life or creative pursuits. Need to create a 'How To Guide'? Have a Yearbook you need to make? Have a Sports Skill Sheets you'd like to jazz up? Or had a great summer vacation you'd like to share with others? Comic Life has a template for those! Feeling extra creative? Start from a blank canvas. Use the Template Chooser to quickly find the template you need and off you go!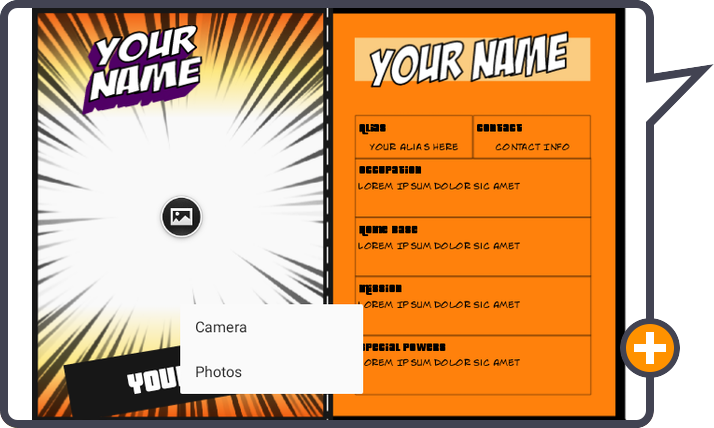 Easy to use
The Comic Life app is designed to be easy to use for all ages. Comic Life can be interacted with either touchscreen (on supported Chromebooks) or using keyboard and touchpad, it is simple to hit the ground running with Comic Life for Chromebook. Easily add photos from your Pictures or Download folder with the Place Photo button in panels or take photos directly in Comic Life using the webcam to add to your pages.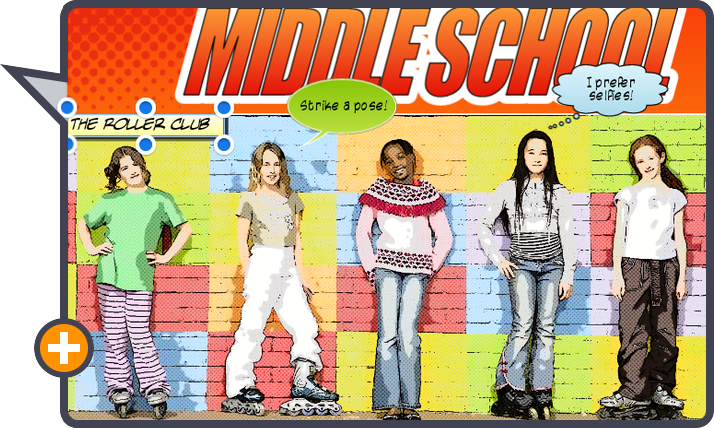 Balloons, captions and titles?!
Comic Life for Chromebook has customizable speech balloons, caption boxes and title elements. Want to get your characters talking? Just tap to add a speech balloon from the element well at the bottom of the page. Make your comic dynamic!
Drag and drop caption boxes and add 3D lettering for titles and sound effects. Includes over 70 fonts, giving you classic lettering styles that are easy to customize. Use our built in styles or create your own styles with a tap. It's never been easier to digitally layout and letter a comic.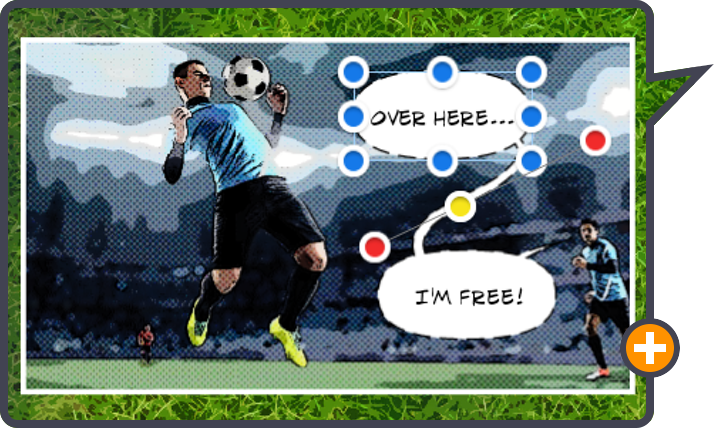 Advanced Editing Controls!
Parametric balloon shapes bring much more variety to your comics along with bendable connecting tails for extension balloons for more customisation.
Alignment and spacing guides to more quickly create a comic and get it looking just right!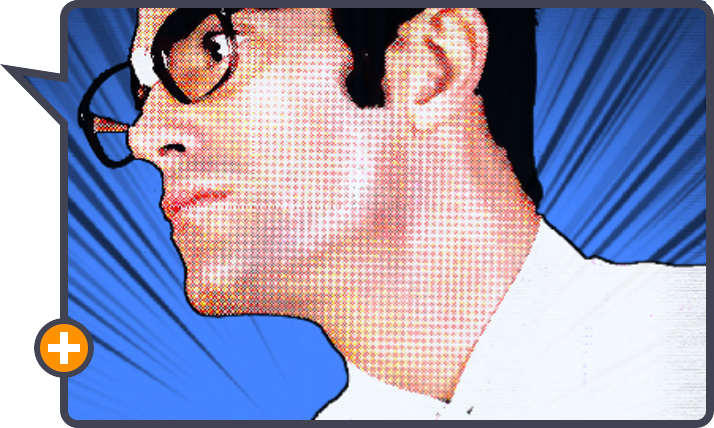 Turn anyone into a super hero! No capes required.
Use customizable panels and image filters to transform your pictures into comic artwork. You can also knock out the background of images and overlay them on new scenes. Instant teleportation! Use the blur to bring your characters into the foreground. Or enhance the action by putting your character onto one of the many dynamic backgrounds included in Comic Life.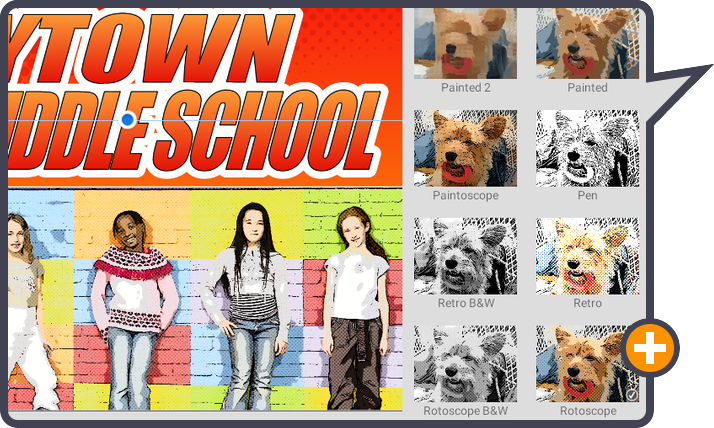 Image Filters!
Comic Life comes equipped with a number of image filters to give your photos a comic book look. Parametric filters make your photos even more amazing, including awesome options like Rotoscope, Retro & Sketch.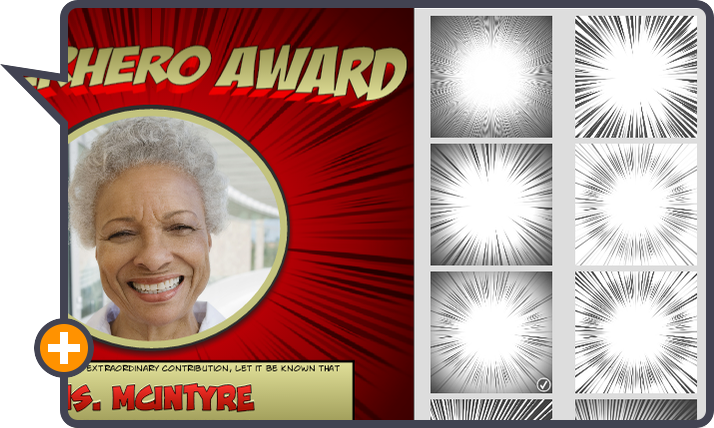 Graphic Options!
Brush strokes give your elements a hand drawn look. Use 3D lettering for stand out titles. Included are Fill options for halftones, speedlines, textures and more to liven up your panels and lettering.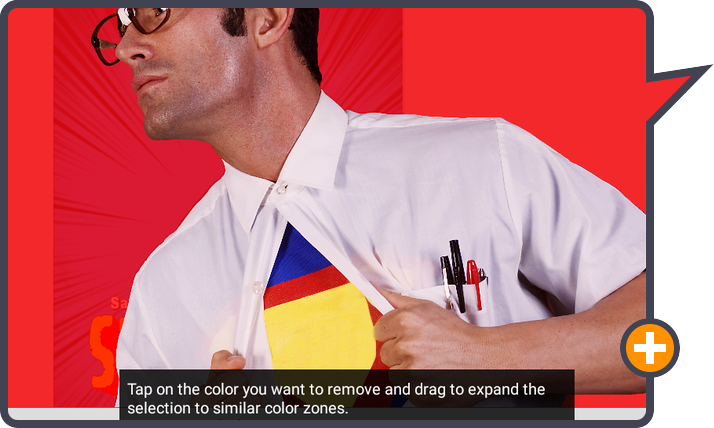 Instant Alpha!
Have you ever wanted to create a photo so epic you felt like you should be in the next Super Hero movie?
Use the instant alpha tool to quickly knock out the background of your photos so you can place your characters (or you!) in new locations or on dynamic comic book style backgrounds.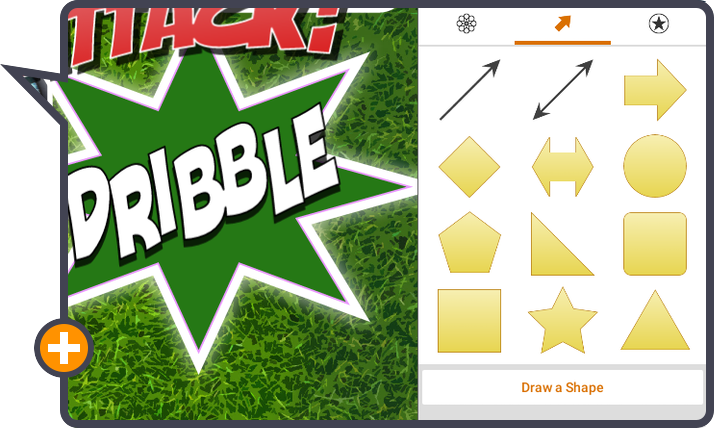 Super Shapes!
Shapes provide a way to add decorative and symbolic content to your comic. Use smart shapes to add common shapes and the free form shape drawing tool to create any line or shape you imagine!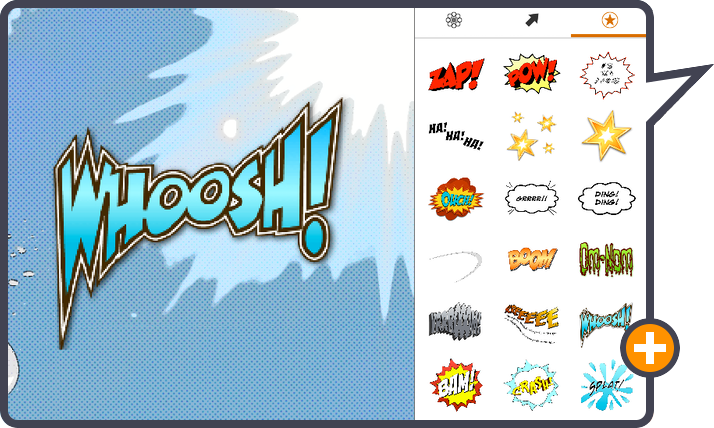 Eye-popping Stamps!
Comic Life has fantastic looking stamps so you can now more easily and quickly add that POW!, ZAP! or KA-POW to your comic to give it that big comic book feel!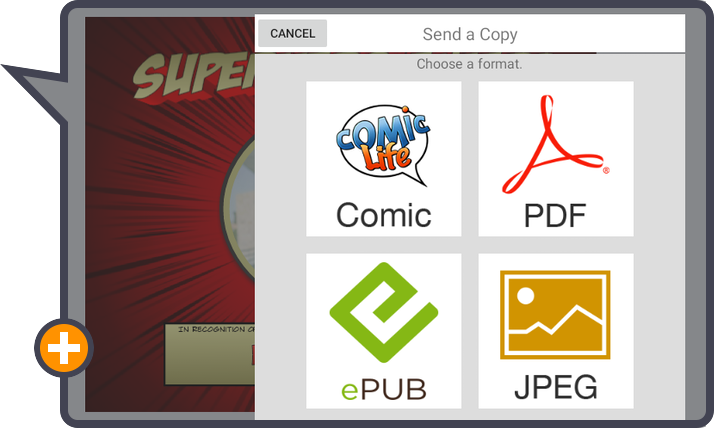 Read & Share
When your masterpiece is complete, you'll want to share it with your fans, friends and family. Want a keepsake? Choose PDF or JPG to get printable quality output. Or send it straight to your own printer or save to your Downloads folder. Want to share it as an eBook? ePub or PDF is the way to go. Or if you have Google Drive app installed, you can easily save to your cloud-based Google Drive.