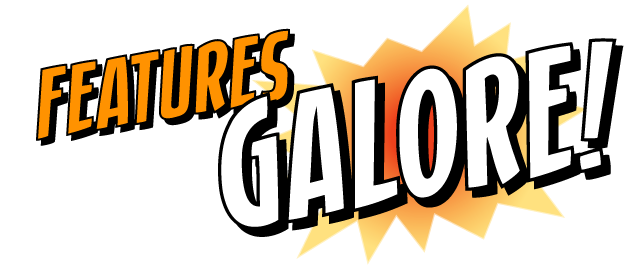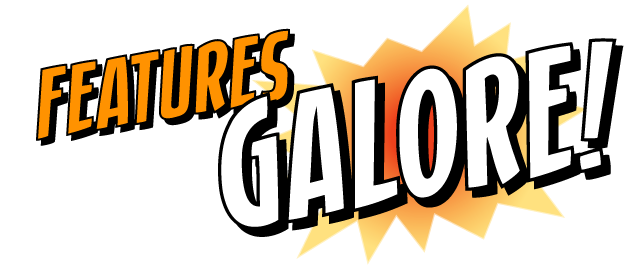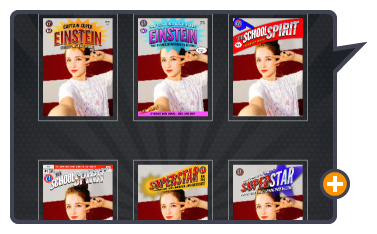 24 Designer Templates!
Two dozen built-in designer templates – 16 portrait and 8 landscape – to choose from and even more great portrait template packs available for in-app purchase.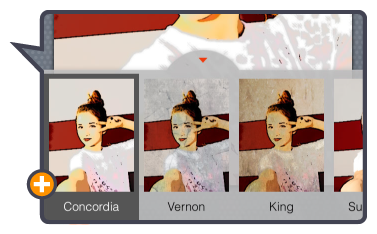 20 photo filter combinations!
What's a comic without comic art? Choose from one of 20 killer filters to add that perfect look to your image.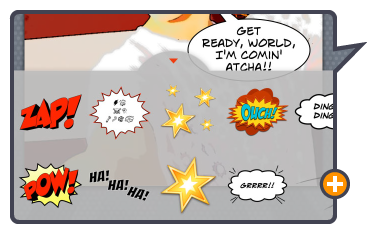 Add a little
KA-BLAM!
Choose from more than two dozen comic-style graphic elements to add BOOM!, POW!, SPLAT! or OUCH! and more to your cover.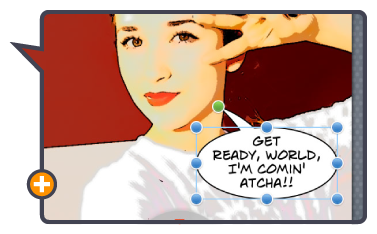 Use your words!
You've got something to say? We've got a great suite of speech balloons, captions, headlines and more to choose from, and pro comic fonts to do it with.