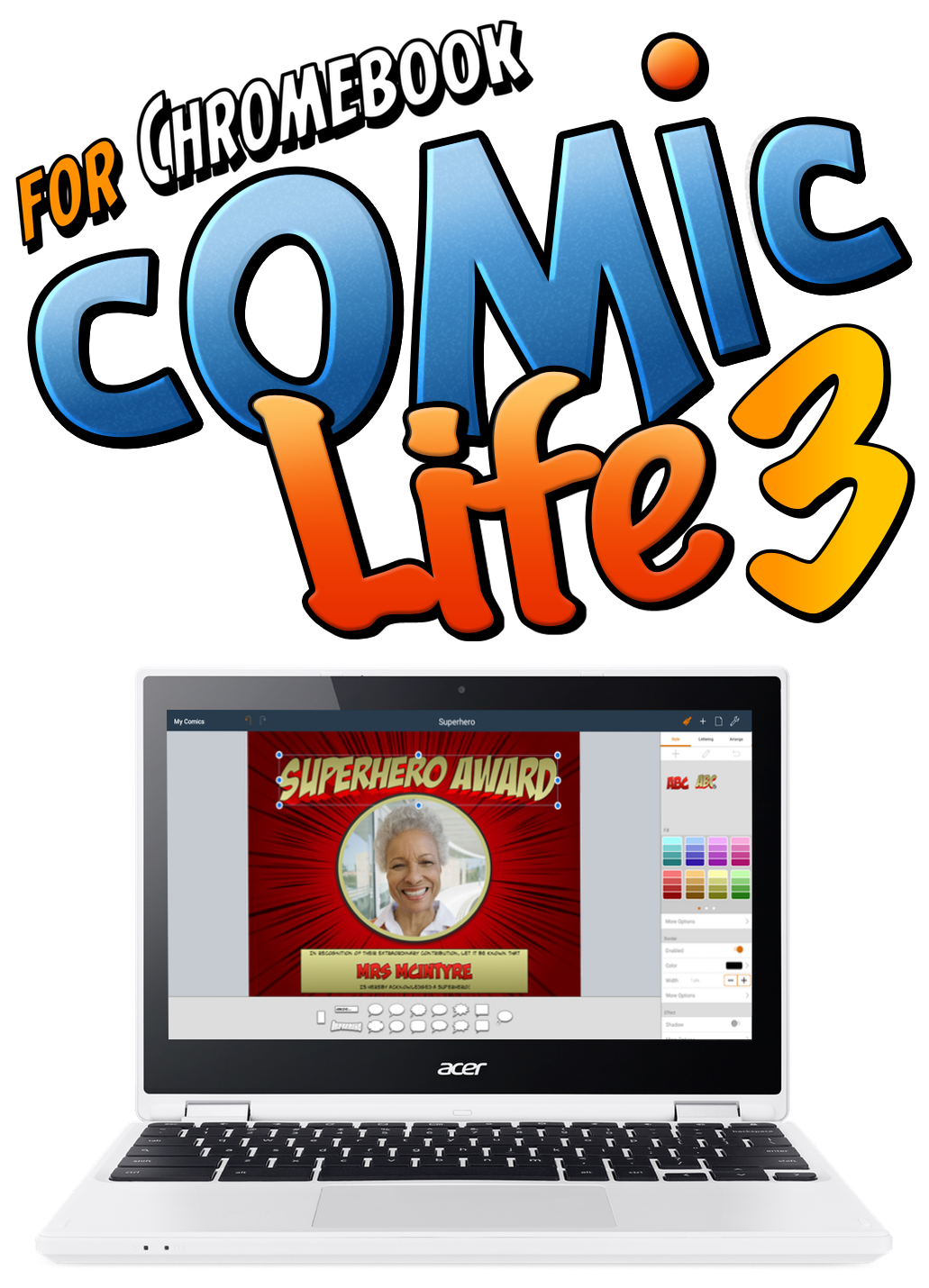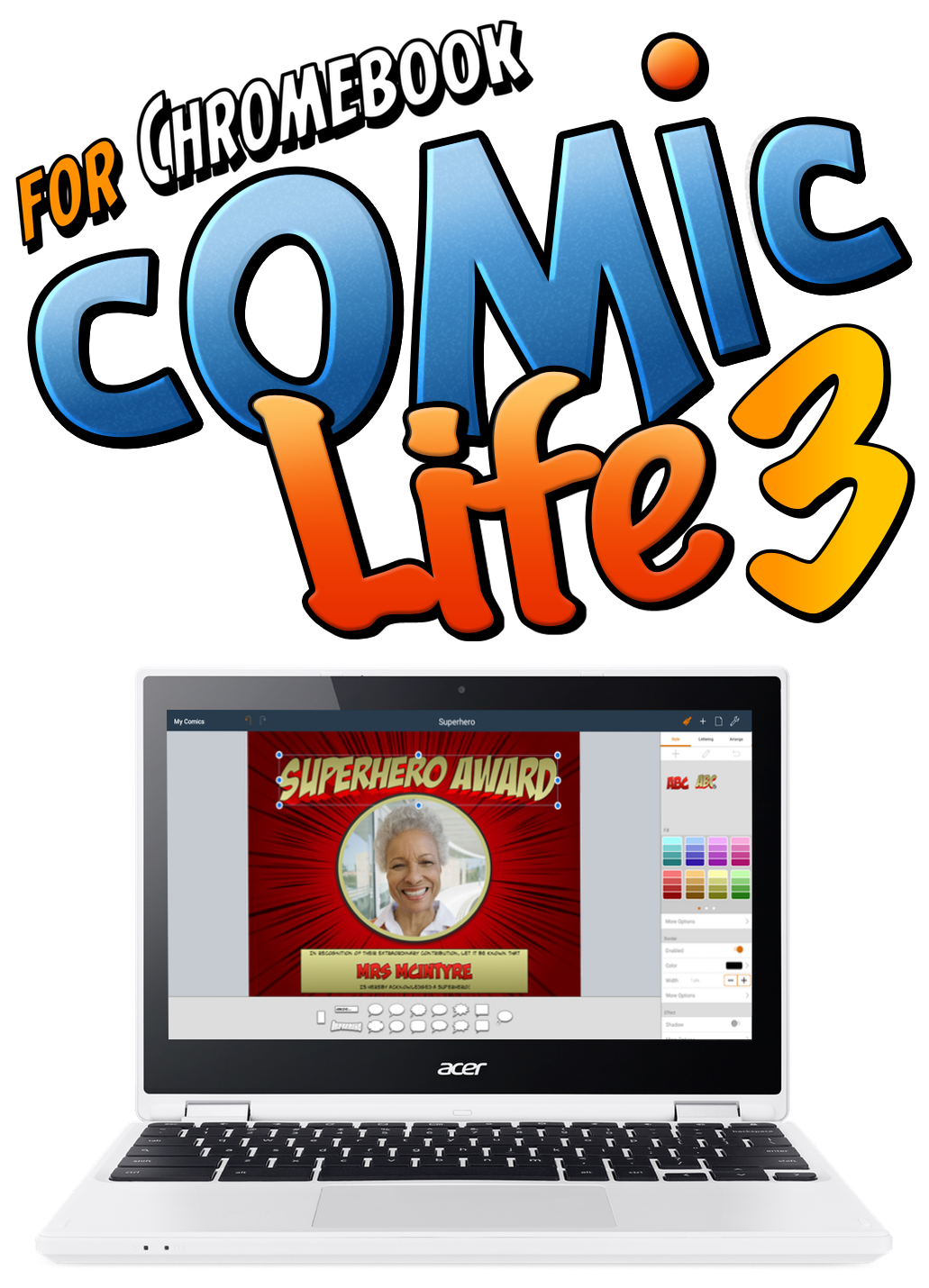 Presenting Comic Life 3 for Chromebook, your favorite award winning photo-comic software is now available for Google's innovative laptop platform. It's a whole new way to make the fun photo-comics you love!
Whether it's photos of friends or hand drawn comic characters, Comic Life is the ultimate app for turning your images into a comic. Want to recount your holiday adventures or tell a life-story in an engaging style? Comic Life is the answer. What about creating an original story featuring you and your friends? That's easy with Comic Life.
Comic Life has everything you need for creating and sharing comics, including fun and quirky templates, stylized image filters, and easy-to-use drag and drop placement. You have full control over the design of your comics with a huge selection of design options – colors, fonts, gradients, balloons, captions, panels, lettering art and more.
Easily create full comics with full page templates and panel layouts. Simply bring in photos from your Cameral, Pictures or Download folder, and use our powerful editing and design tools to get exactly the look you want.
Comic Life is great for doing school projects, how to guides, flyers for your school or group, storyboarding, lesson plans, book reports, Internet memes; and that's just to name a few!
When your masterpiece is complete, share with your friends and family in a variety of ways.
Make it your story.