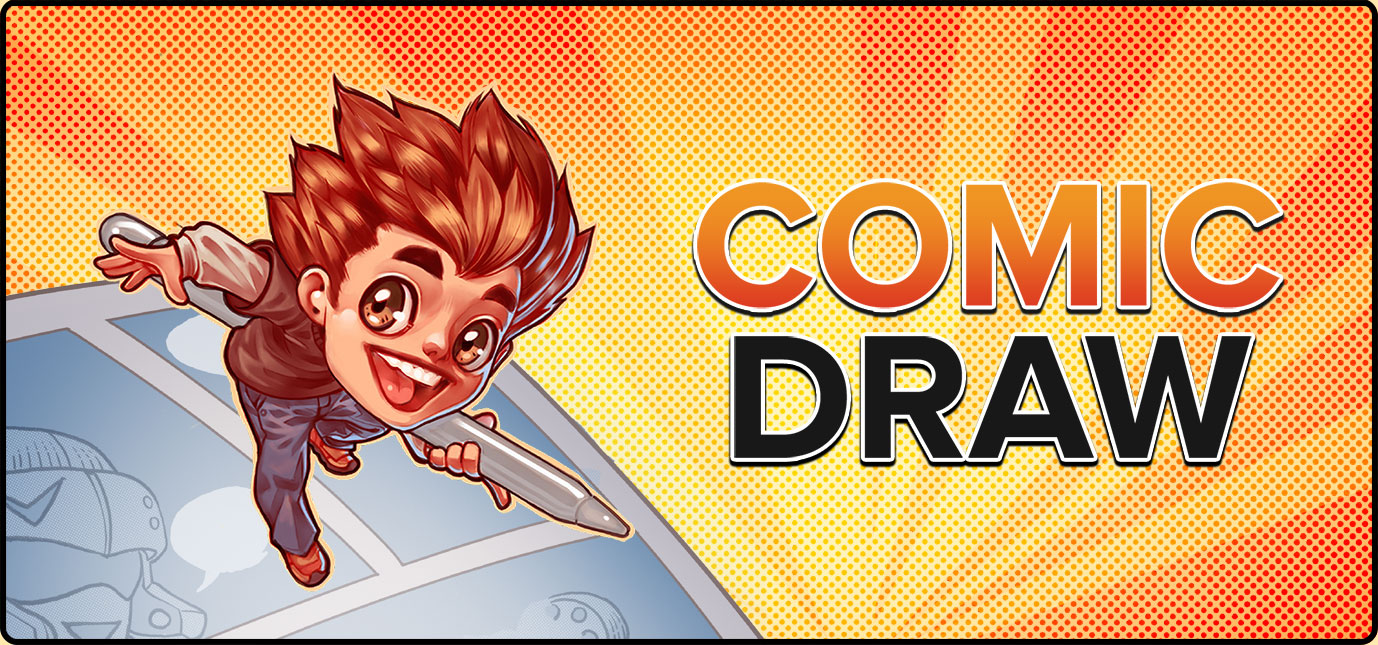 Start your comic today!
Create awesome comics right on your iPad with Comic Draw!
The app with everything you need: brushes, fonts and tools to make creating cartoons and comics easy and fun!
We designed this app specifically for aspiring comic artists like you. Within the app you'll find a digital sketchpad, perfect for experimenting your panel concepts. Then when you're happy with the design you can switch to the inking and coloring interface and finish it off with a variety of brushes.
You'll also find a tool that lets you quickly layout the panels on your page, guides to help you keep a perfect perspective and, of course, layers to let you build up your drawing or safely experiment with alternative ideas. And this is not just a single canvas. You can keep adding pages until you make an entire comic book or graphic novel! No more juggling apps and image files!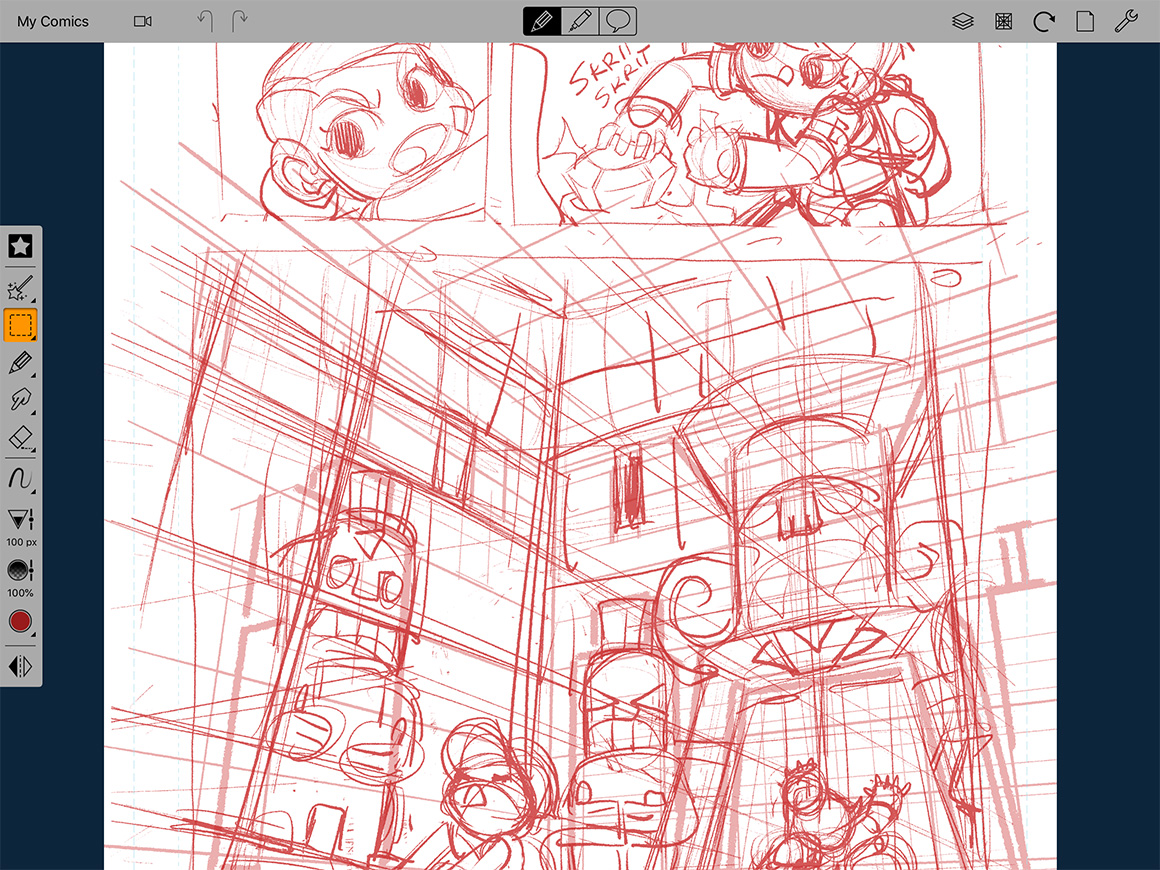 (All illustrations courtesy of Claudio Grassi | CLOUD-YO!)
Once your artwork is done you're going to want to letter that comic, and we've got you covered. We took all of the ease of use and powerful design options from Comic Life's lettering tools and brought them to Comic Draw. The lettering suite in Comic Draw is packed with fonts, balloon variety and design tools that make it easy to get your lettering done fast.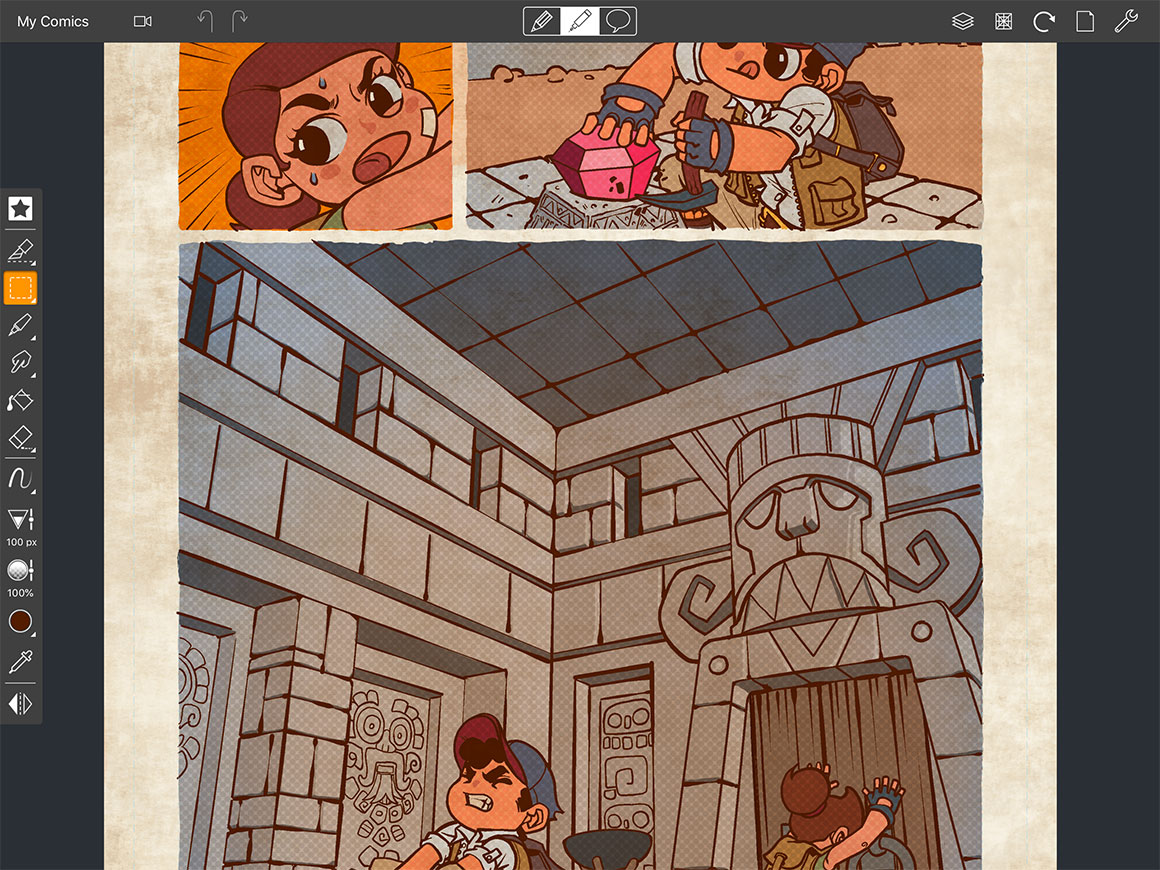 When your masterpiece is complete, Comic Draw makes it easy to publish your work to the online Comic Connect gallery. The associated Comic Connect app lets you discover other comic artists and lets your fans easily follow your work.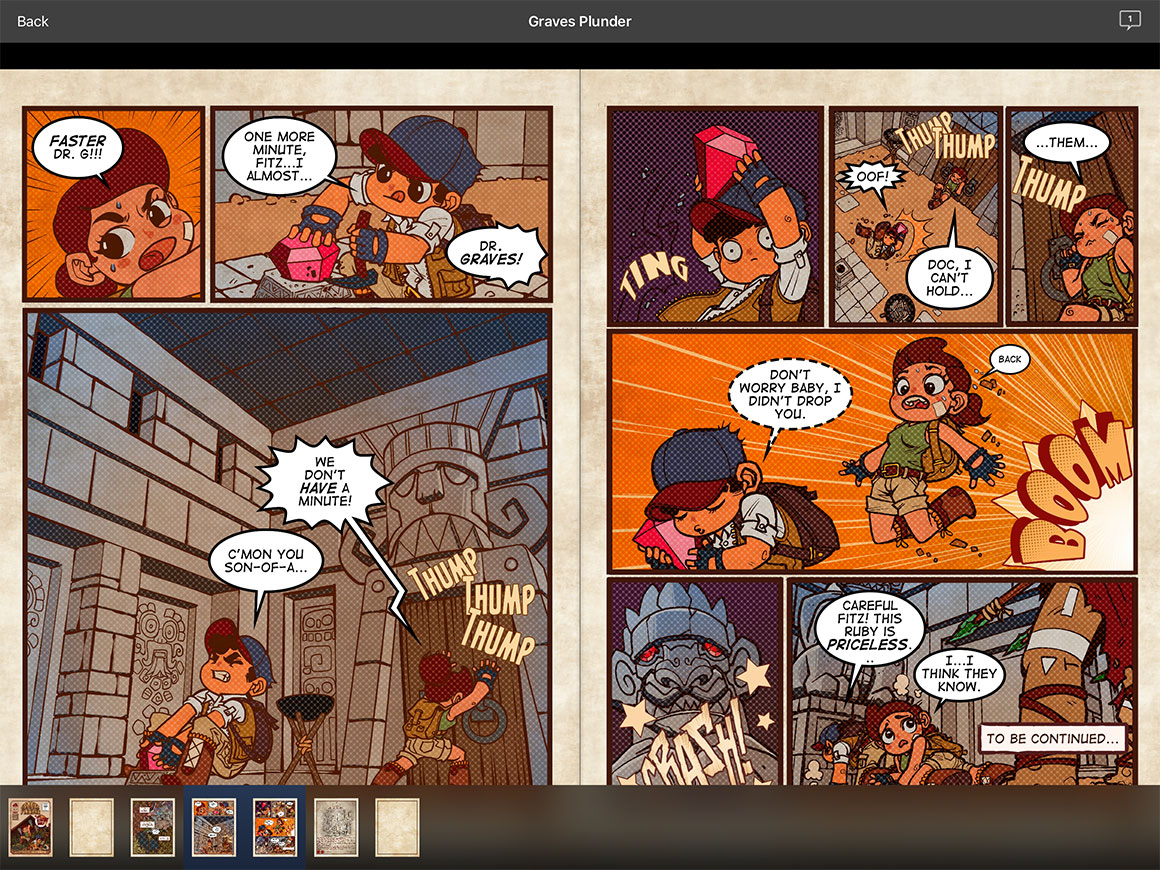 Let your readers know your comic creation app of choice! Use the badge below on your site:

"Because of its features, design and workflow, from my point of view Comic Draw is a game changer. What amazes me is how it speeds up production, having everything in a single app. You guys should get the design award from Apple. Good work!"
Walter R.
Comic Draw User
"This app is awesome! It's like you attached electrodes to a professional comic book writer's brain and extracted from his or her brain all the features such an app would need."
John Curry
Comic Draw User