Hello All!
I'd like to introduce you to Jeff, a Psychology Professor by day and a self taught comic creator by night. He's been taking pictures since he was a kid, and so many of them never made it out into the world, until recently, that is. Jeff started creating comics with Comic Life and finally had a way to get those pictures in the limelight. I'll let Jeff tell you some of his story…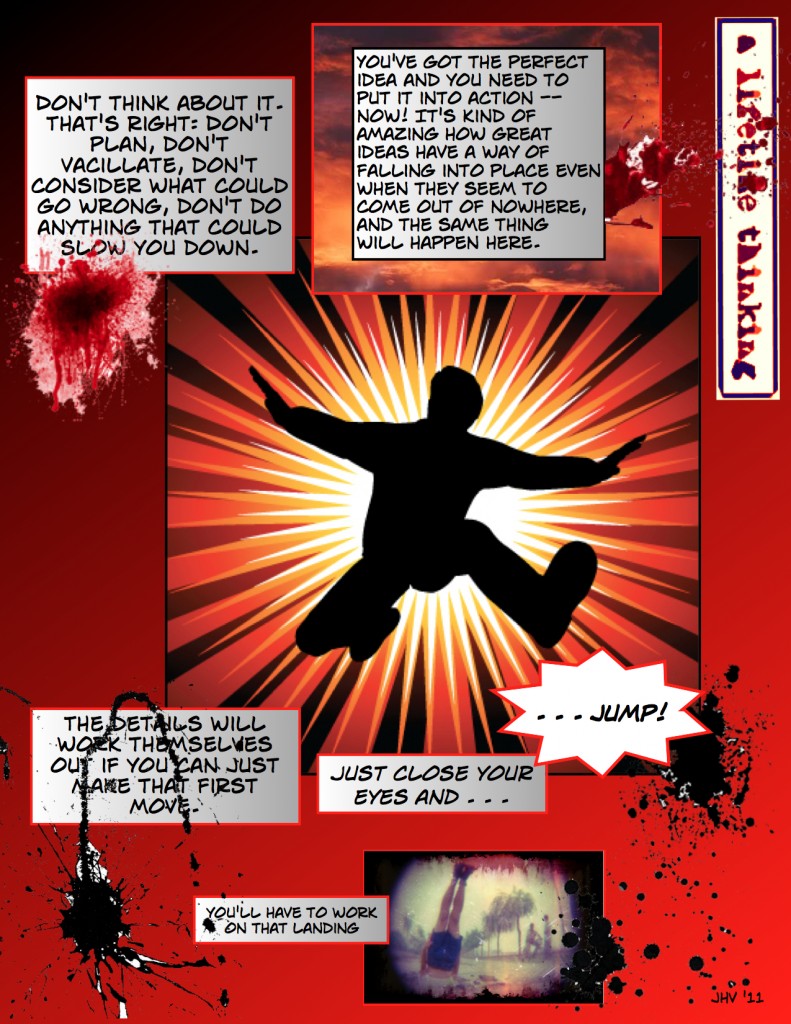 "I always wanted to do something creative professionally, and have, but it was very tough to fight the little voice in my head that said, "Be realistic. Artists and writers don't live in the real world – and they starve." Fortunately Jeff brushed that voice aside enough to start creating comics.
"I stated what has become a series about 18 months ago. 'a lifetime thinking' was intended to be a graphic memoir and autobiographical work of thoughts and events… Comic Life was the beginning of all of this for me!"
Jeff's mind is constantly mulling over ideas, thoughts, images, curiosities. It is an endless trail but one that he didn't want to just disappear.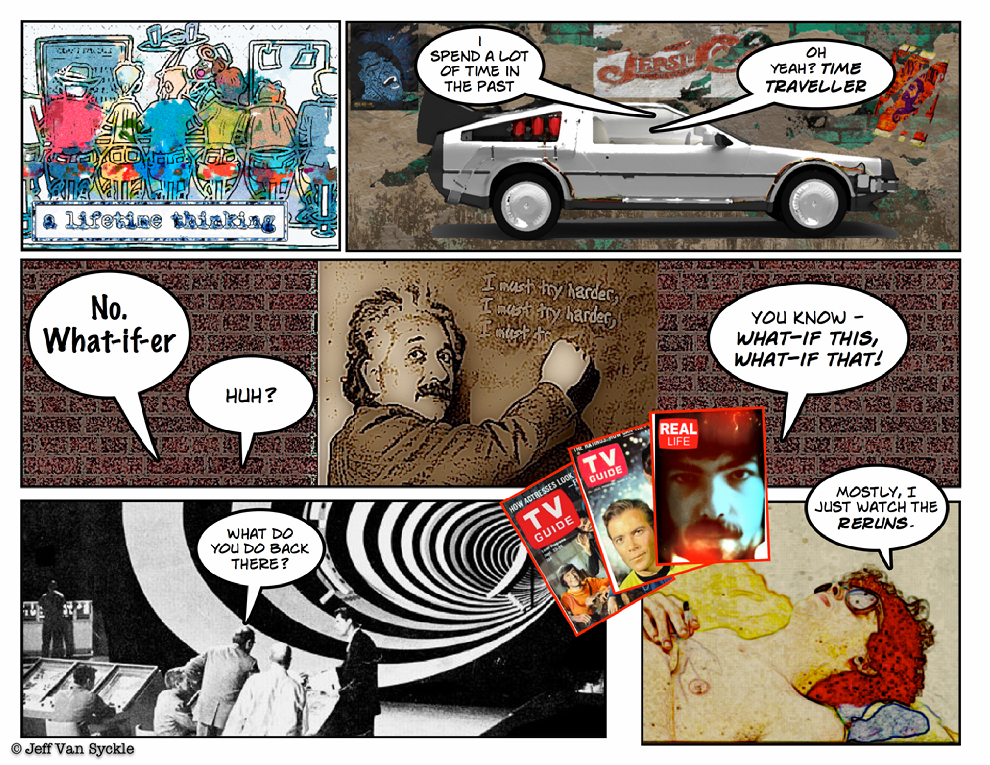 "I've written some short stories and have been working on a humorous-fantasy-scifi novel titled, The Search for Freud's Brain, but I'm really the kind of person whose brain goes all over the place and I guess I just needed something that required a bit less long-term focus.  I started keeping notes on my cell phone of little snippets of thought with the idea of turning them into graphic strips."
I just love the interdependence of words and imagery.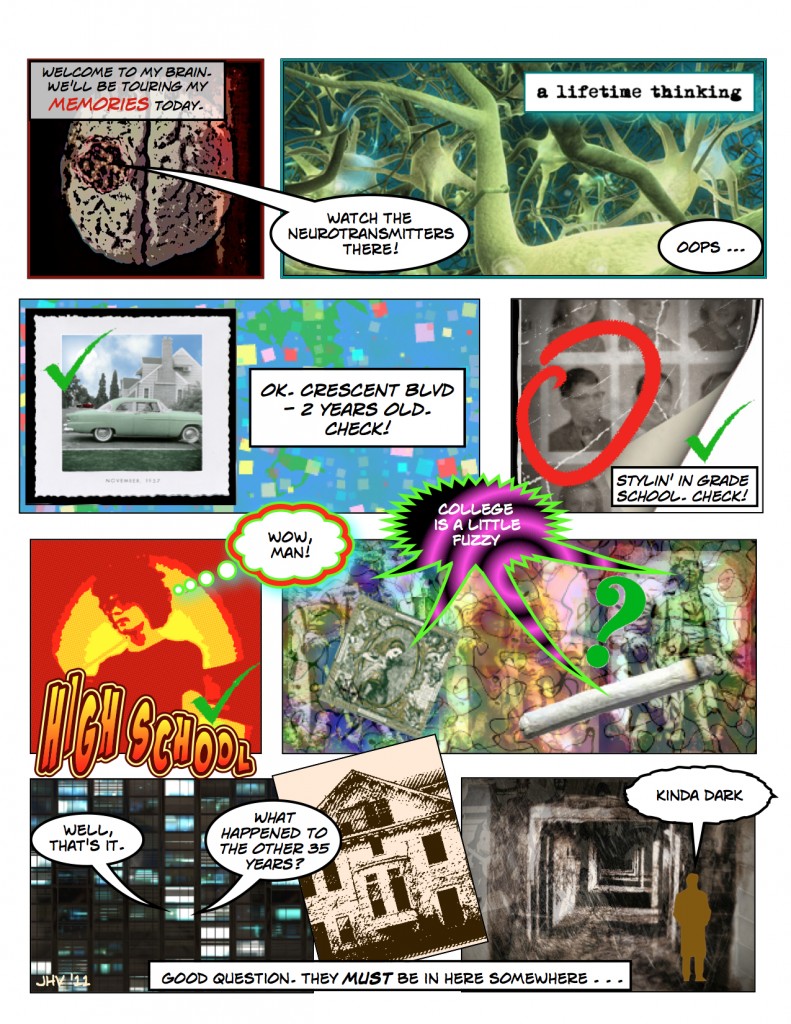 "I've been taking photos literally since I won a Kodak Instamatic for selling Christmas cards when I was 9, so I have thousands of photos that no one has ever seen. I started playing with some of my more recent photos and posting them on a website for artists and photographers and began getting some positive feedback. The strips done with Comic Life were some of the first things I posted."
Once he was up and running with Comic Life there is no stopping him, "I keep thinking so I keep making strips." Be sure to check out his page if you want to see more from "a lifetime of thinking."
You can create comics too. Just jump in with Comic Life!