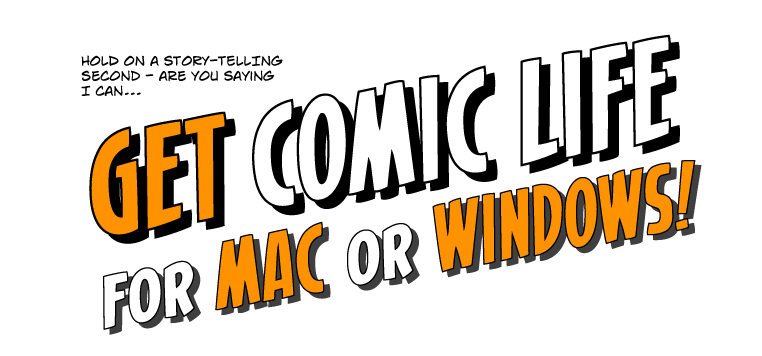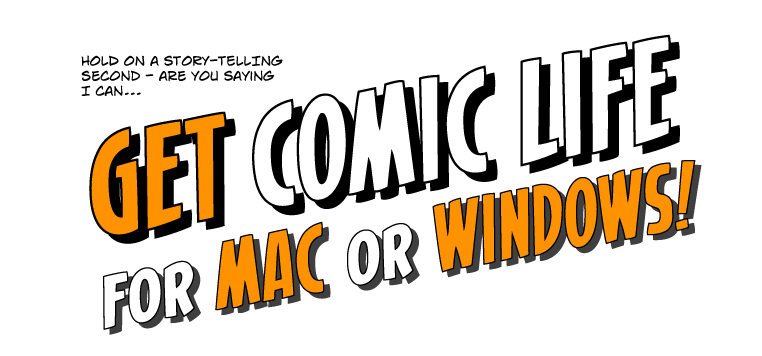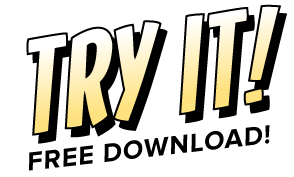 For Mac
Comic Life 3.5.24 – Release History
Updated January 10th, 2023
Requires macOS 10.10.3 or later
64-bit processor
1 GHz+ Intel Mac
1024 MB RAM (2 GB rec.)
384 MB of video RAM
300 MB of available disk space
Minimum 1024×768 display
Languages: English, Dutch, French, German, Italian, Japanese,
Portuguese, Spanish
(Manual not translated)
Software License Agreement

(Mac older than macOS 10.10.13?
Download Comic Life 3.5.10 here.
This version requires OS X 10.6.8+)
For Windows
Comic Life 3.5.21 – Release History
Updated September 3rd, 2022
Requires Windows 7 (SP1),
Windows 8 (+latest patches)
or Windows 10 (+latest patches)
1.5GHz processor (2.0+GHz rec.)
1 GB RAM (2GB rec.)
300 MB of available disk space
Minimum 1024×768 display
(1280×1024 recommended)
Languages: English, Dutch, French, German, Italian, Japanese,
Portuguese, Spanish
(Manual not translated)
Software License Agreement

Certain tablets may not be supported (download the 30 day trial to test)
---
First time installing?
---
Updating your
Comic Life 3 app?
---
Installing
on a network?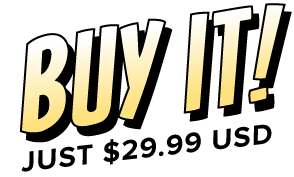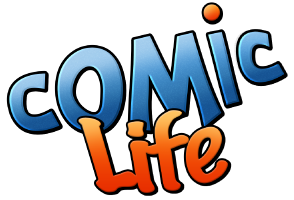 Try Comic Life: 30 day free trial!
Download or buy Comic Life 3, the app with everything you need to make a stunning comic from your own images.
Try it for 30 days, on us, and then buy it from our plasq store and register the trial or grab it from the Mac App Store. Fast and simple!
And don't forget our amazing educational pricing!