Hello All!
Here is a quick tutorial on how to access the Template, Panel Layout and Page View options that we have in Comic Life 2.
When you open Comic Life you will be presented with the Template Chooser. Select the template that works best for you and get started building your comic.
Once you're in Comic Life you can display more options for each template by going to "View" in the top menu and selecting "Show Layouts and Photos" and "Show Pages and Styles". If you want to remove them from your workspace then return to the "View" menu and select "Hide Pages and Styles".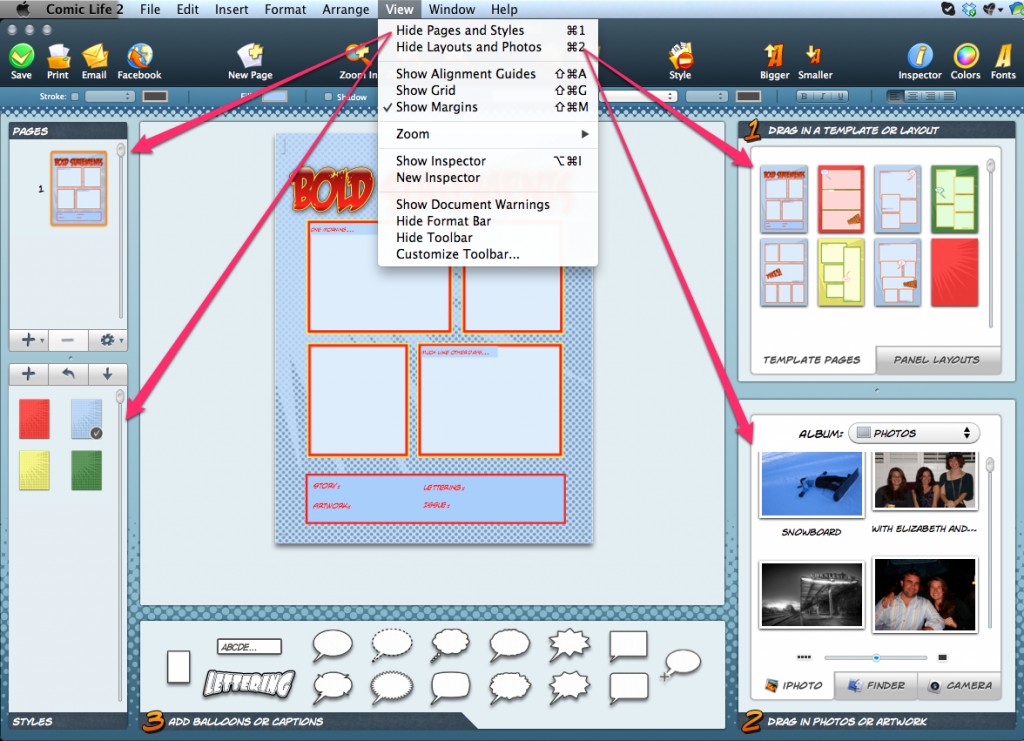 You can access more panel layout options using the box on the upper right hand side with the tab that says "Panel Layouts". You will see a drop-down menu titled "Built-In: Basics". Click on the arrows to reveal more pre-designed panel layouts. The box on the lower right hand side displays your photos. You can locate photos saved anywhere on your computer using the "Finder" option.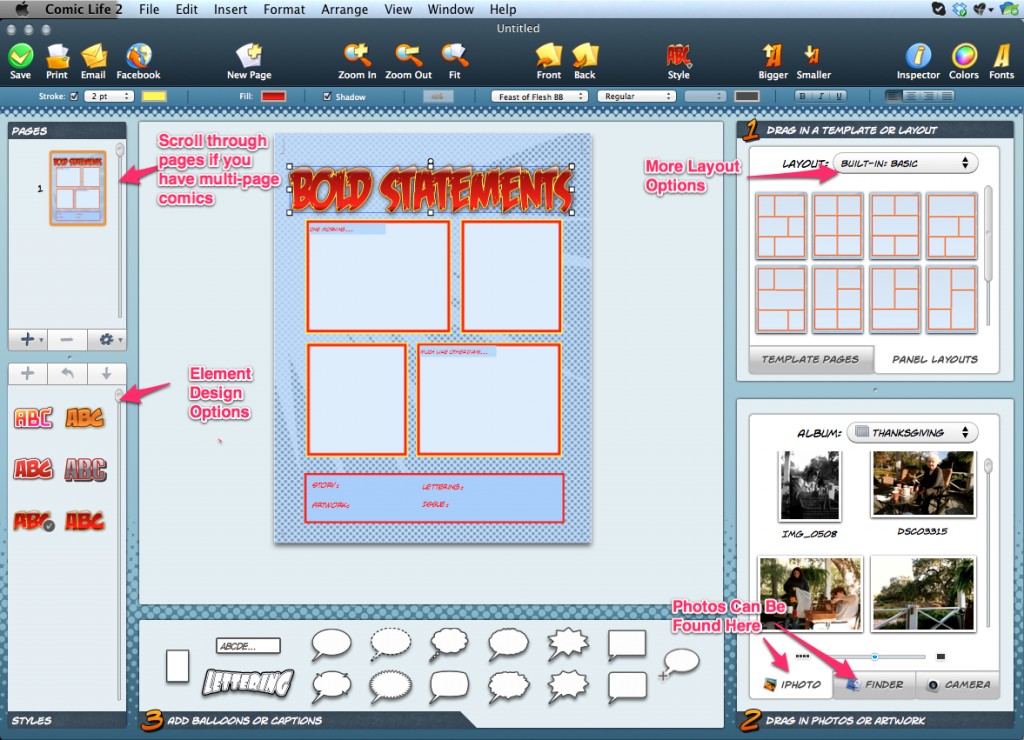 Check out our other Tutorials for more information on all the ins and outs of Comic Life 2 and Comic Life for iPad.