Here at plasq we are all pretty excited about the FIFA World Cup. It's crazy. The talk about code and user requests and site updates is paralleled with conversations about the games, what happened with that foul in the opening match, how many goals have already been scored this year. And, of course, we have some good old fashioned rivalries between our little international team. In the end it's all good fun. So here's our hat tip to the host country, created in Comic Touch.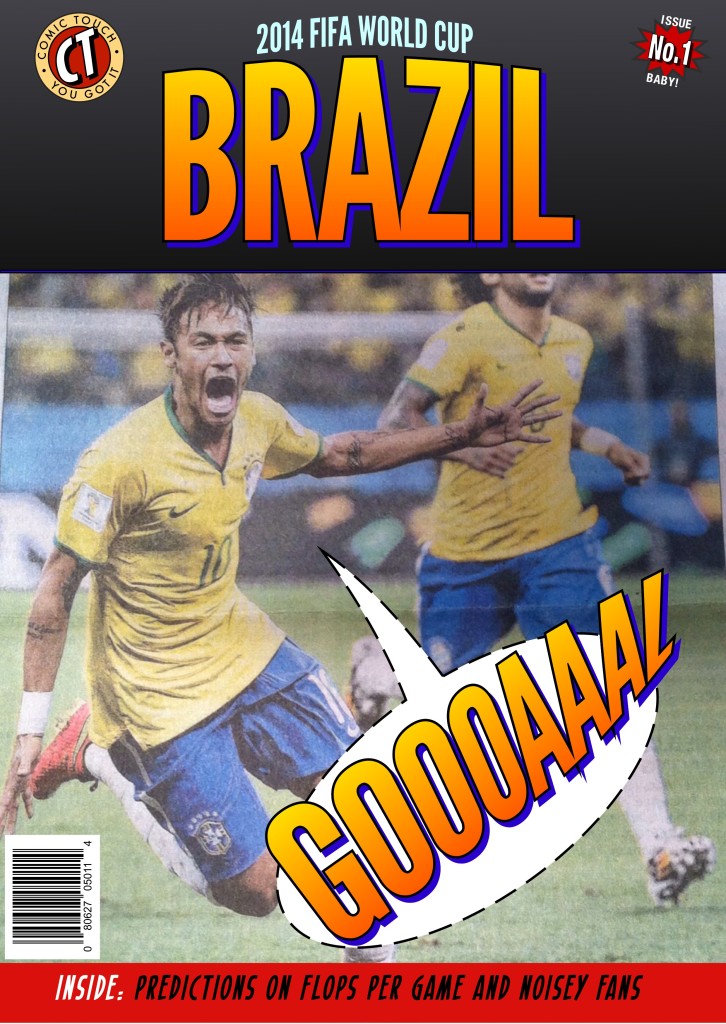 Farsley Fairfield KS1 students are participating in a really creative project that follows an author during this year's  FIFA World Cup! Students are creating stories that follow along with chapters posted by Tom Palmer, author of Foul Play: Brazil. Take a look at the project description and see how these students are engaging with international events, critical reading and following their passion!
We have read the first chapter of Tom Palmer's exciting story, 'Foul play:Brazil.' we are already gripped and can't wait to read the next chapter! While the World Cup is on, Tom will write and post a new chapter every day.

We will be following the story closely and we are very lucky because Tom Palmer is actually going to come and visit us for a special reading breakfast on June 30th! We are also going to visit Farsley Library on July 16th for a session based on Tom's books and to take part in a writing session together.

Here are some of the front covers we designed using the iPad app, Pic Collage, and some back covers with blurb, created using Pic Collage or Comic Life.