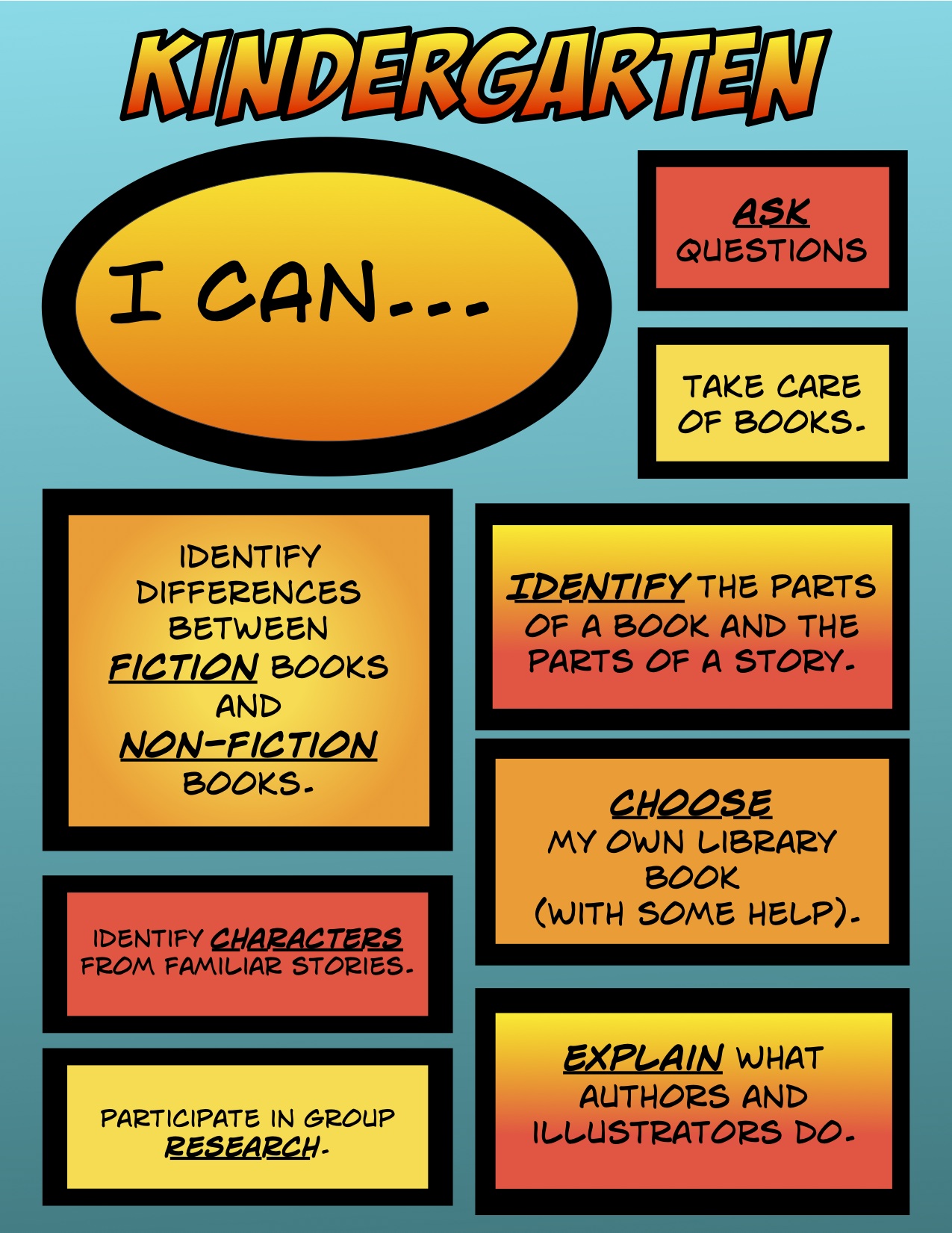 Christina Brennan, who describes herself as an "education, library, research, and technology enthusiast" has created these eye-catching grade level learning targets for use in the Library with the help of Comic Life!
We were so impressed, we asked if we could share them on this blog and over on Facebook. Luckily, Christina said, "That'd be great!"
You can also download the PDF of the posters for your own use. Thanks so much, Christina Brennan, for sharing with us and for allowing other teachers and librarians to use your excellent resources!