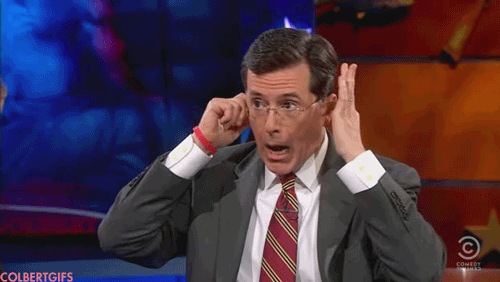 Recently a movie came out that has had a lot of hype and has lots of STARS in it and a couple of WARS. It's supposed to be a big deal, so lots of people are talking about it. Not every devoted fan is lucky enough to be able to get those coveted opening night tickets, and there are plenty of people out there who cannot keep a secret. This makes for a world full of spoilers…Eeek!

The simplest of options to avoid spoilers are to stay off the internet, avoid talking to people and do the universal "Not listening" move whenever you hear people start talking. But you and I both know that's not really going to happen.
Here are some more practical ways to keep your internet safe from spoilers.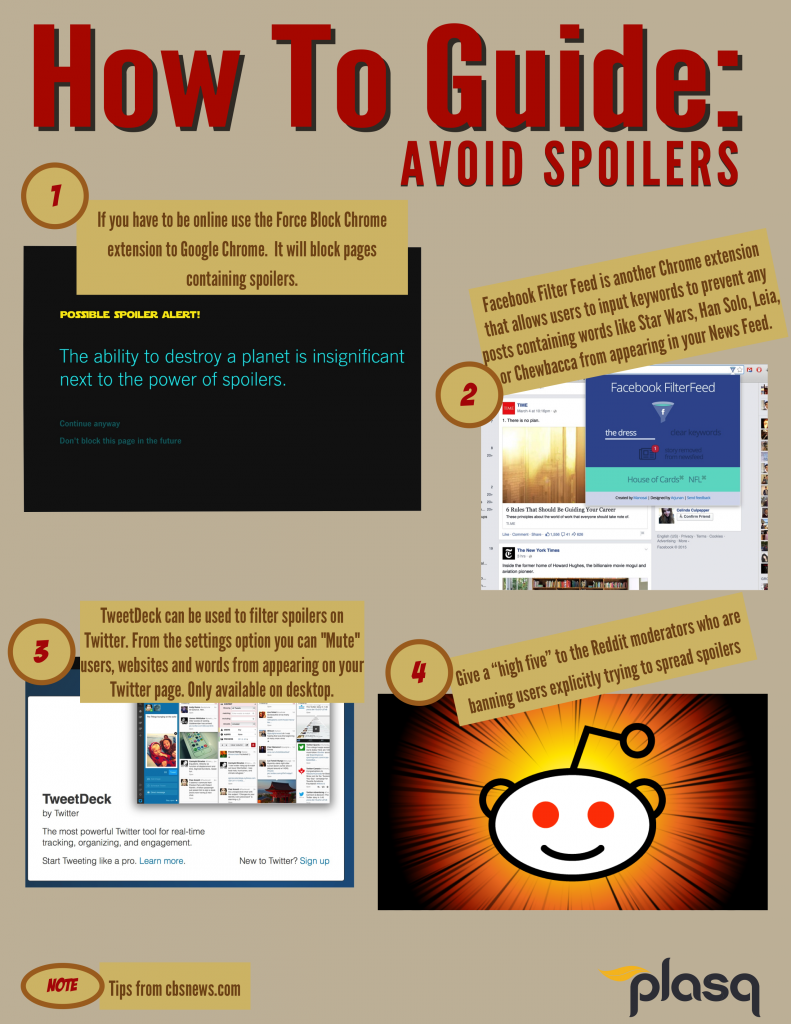 Useful links:
Source of tips
Force Block Extension
Facebook Filter Extension
Tweet Deck