Comic Life 3.5.2 has just been released, download it today!
What's New in Version 3.5.2? What a great question!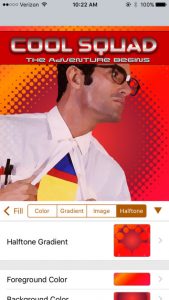 Crash on launch with iOS 8 fixed
Color halftone settings are now accessible on iPhone
WebDAV access on intranets improved
Double tap recognition with Apple Pencil and Touch3D capable devices fixed
For Comic Life 3 for iOS, please update using your iOS device in the App Store or via iTunes.
Comic Life 3 for iOS is packed with new features for making the best looking comics on your iPad and iPhone.
Find out more about Comic Life 3 for iOS on the Comic Life for iOS page.
Comic Life 3 for iOS is available through the iTunes App Store for only $4.99.
Thanks for reading all the way down here! 🙂