UPDATE: Comic Life 3.5.4 has been released which allows the new comic menu to display properly on iPhones running iOS 10.
UPDATE: On iPhone and iPod touch devices, you cannot create a new comic in a non-empty Collection. To create a new Collection tap the Tools icon > Collections > New. You can then create a new comic by tapping the Collection content (not via the + button). This will be fixed ASAP in the next update. Very sorry for the inconvenience!
---
Comic Life 3.5.3 has just been released, download it today!
Comic Life 3 is now iOS 10 compatible.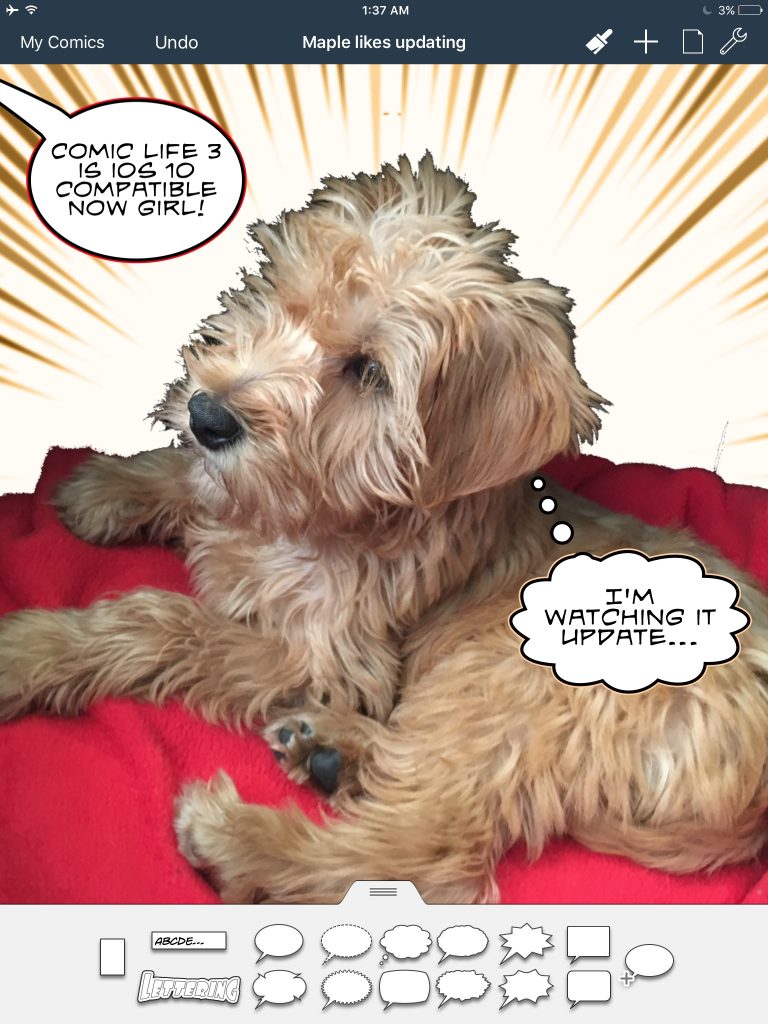 For Comic Life 3 for iOS, please update using your iOS device in the App Store or via iTunes.
Comic Life 3 for iOS is packed with new features for making the best looking comics on your iPad and iPhone.
Find out more about Comic Life 3 for iOS on the Comic Life for iOS page.
Comic Life 3 for iOS is available through the iTunes App Store for only US$4.99.