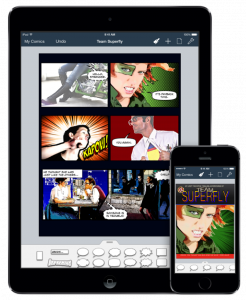 Comic Life 3.5.10 has just been released, download it today!
This 3.5.10 update restores script templates to the iPad edition and also fixes the template sorting order.
Please update using your iOS device in the App Store.
Find out more about Comic Life 3 for iOS on the Comic Life for iOS page.
Comic Life 3 for iOS is available through the iTunes App Store for only $4.99.