It's easy to fly. And it doesn't take fairy dust or a jet pack either. All you need is a sidewalk, some chalk and a camera.
I know my photographer has a hard time catching that perfect shot of me when I'm zooming over buildings, so this is a perfect solution. Draw a cityscape on the sidewalk, put on your super-suit and stretch out on the ground in your best flying pose.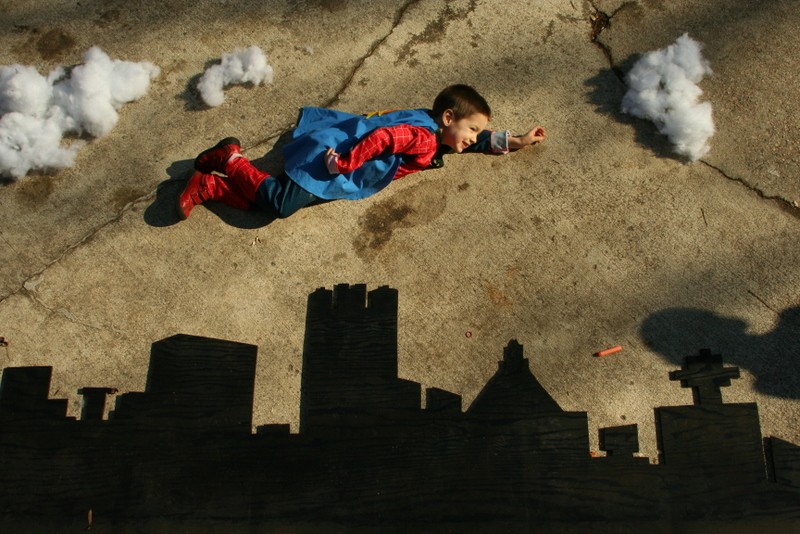 If you want to make your shot extra dynamic you can make clouds out of cotton balls. Make sure to arrange your cape and hair so it's being pulled back behind you, so you look like you're really moving.
Have fun!
We'd love to see your shots! Feel free to send 'em in to us at [email protected] .