We are fortunate to get so many great ideas from Comic Life users around the world. Lately we've seen a lot of examples of using Comic Life to create how-to guides for everything from using microscopes to creating secure passwords. Here are some examples from this week. A group of Year 7 students had a chance to use light microscopes! They took the opportunity to make a how to guide, and "This User manual comic can now be used by other students in the school as a reminder when using microscopes and as a aid when peer teaching other students." Very cool stuff! You can see the full post and more guide pages on the Smarter Learning Blog.
Year 3 ICT students at Parkfield Primary use Comic Life to help make sure everyone's accounts and logins are safe and secure. Their teacher created a page hosting examples and project guidelines, so your class can do this too!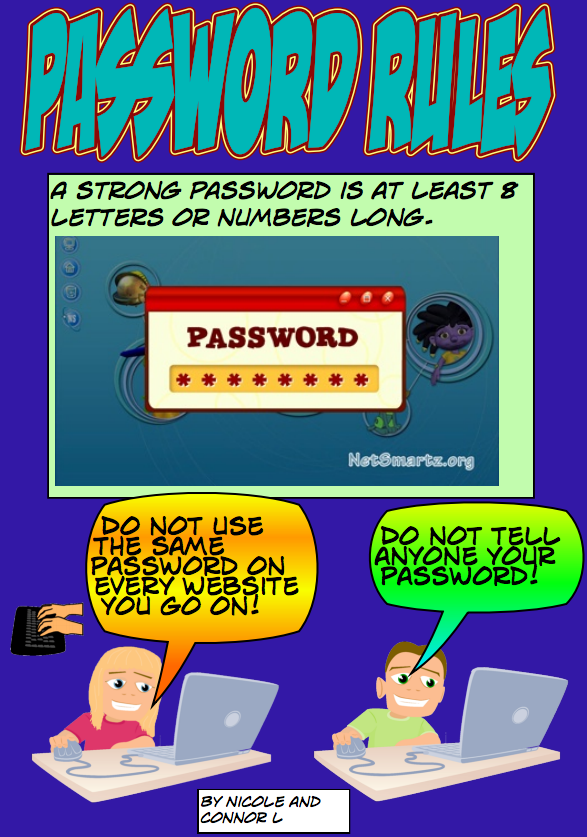 And we recently saw a post from @teachuae about managing workflow (and there's even a prezi posted!). Step by step processes are easily broken down in Comic Life, especially when using screenshots with our templates is such a natural fit! Click on the image below to read through the three phases of workflow.