Hello, Everyone!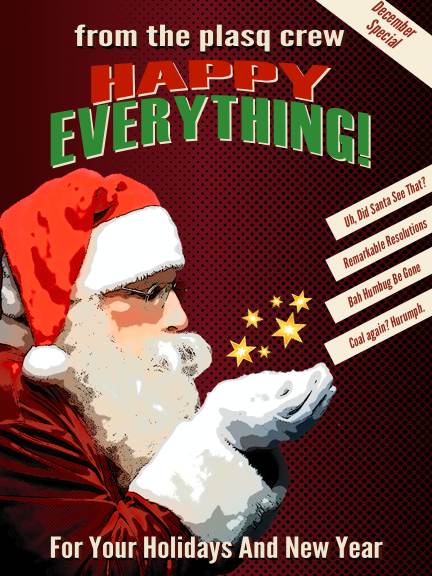 The holidays are here and people are celebrating all over the place. So we wanted to give you a little gift for being such incredi-mazing supporters! You can download the template to our greeting card and create your own card. All of the styles are there! All you need to do is edit the text and add your own picture. If you want that cool halftone fill to come through be sure to use the Instant Alpha feature to knockout the background of you image.
Download the template and get started! If you don't have Comic Life 3 you can try it free for 30 Days! Download for Mac and PC from plasq.com/downloads
And if you want a more traditional look for your holiday card you can use this one. Be sure to download from here!