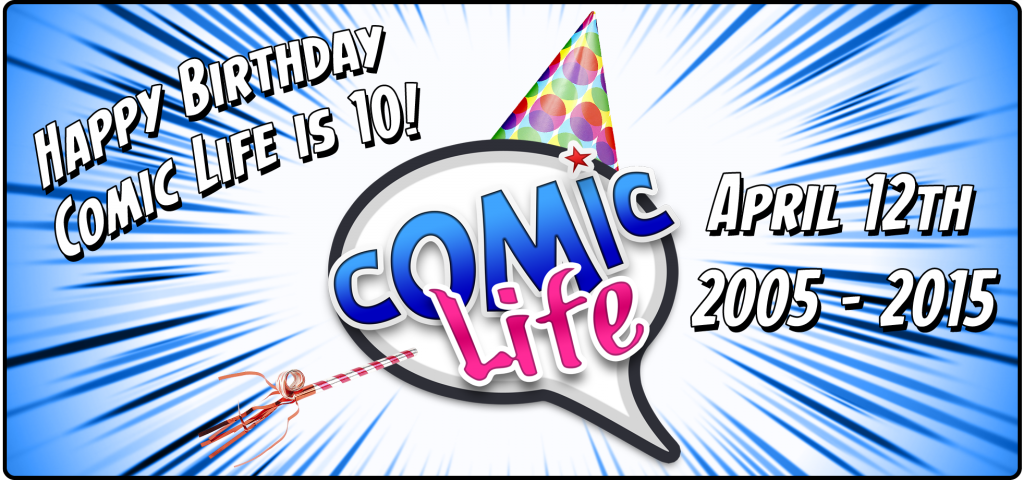 There has been a lot to celebrate over the years with plasq, but this one is special to all of us.
Ten years ago today, we rolled out our original version of Comic Life, and it has been a wild ride ever since. Comic Life won an Apple Design Award in 2005 and launched our journey to create the ultimate photo comic creation app.
We would not be able to do what we do without the support of our users. Thank you for sticking with plasq and Comic Life all these years (Ten! … Ten Years!). We hope it's been as much fun for you as it has been for us.
Just wait 'til you see what we have coming next!
For now though, take a trip down memory lane …