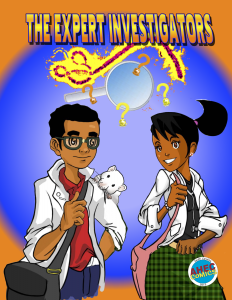 In Charleston, SC, USA students became teachers through an innovative public health awareness program. Last year the South Carolina Area Health Education Consortium (AHEC) partnered with the US National Library of Medicine and three high schools for a health information literacy project. The high school students were charged with researching public health themes and creating educational comic books geared toward middle school students. They worked with directly health professionals, learned about resources from the National Library of Medicine, and overall improved their health literacy all while creating great comics!
The Way It Works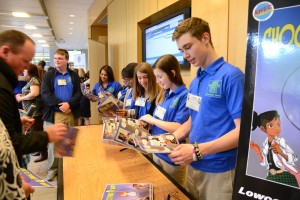 An important part of the Health Literacy Program is for high school students to display their knowledge and understanding by creating teaching tools geared toward middle school students. The AHEC program office, having used Comic Life for some of their own educational programs felt that Comic Life would be a great fit – giving the high school students a tool they could quickly learn and ultimately use to create professional looking products.
"The creation of public health themed comics made sense as a dynamic and creative service-learning opportunity for high school students… their efforts created enduring, entertaining, multimedia resources for younger students to learn more about public health issues," said Associate Program Director for Education, Dr. Deborah Stier Carson. During the school year, the students attended workshops at the South Carolina AHEC Program Office where they learned valuable interviewing techniques and story writing skills, as well as tricks of the trade for good design and production.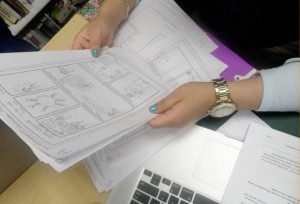 The students also became more proficient in determining the credibility of health information found on the Internet.  During the research phase of the project students took advantage of the story boarding template built into Comic Life 3, preparing them for what questions to ask and what photos to take while on their interview field trips. Prior to the creating their final storylines, the students interviewed healthcare professionals, public safety and emergency response personnel and other relevant experts to gather first-hand insight into their topic areas.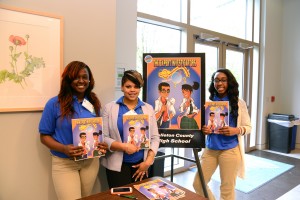 Each team had distinct managing roles assigned to the students: Project Manager, Research Manager, Creative Manager, Software Supervisor and, in some cases, Artist. The SC AHEC office provided students with the main characters (Vanessa, Brian and Rx), but some schools chose to add their own drawn characters too! Using the Instant Alpha tool built into Comic Life 3 they were easily able to layer photos and drawings to build scenes. We even had a chance to work with the schools at one of the workshops, showing students some of the advanced features in the app. The students were quickly able to navigate the app and layout their comics, leaving more time for sorting out which interview photos and quotes to use.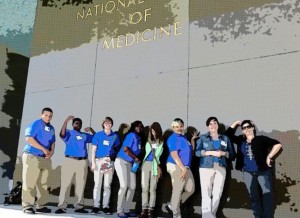 At the end of the year select students from each school travelled to Washington, DC and present their research and comics in front of the National Library of Medicine!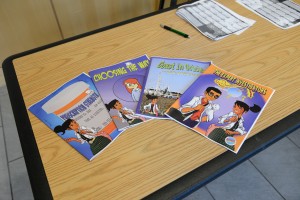 The pilot program was such a success that they'll be working on another round of comics this year! Learn more about the health literacy program on the SC AHEC project website.