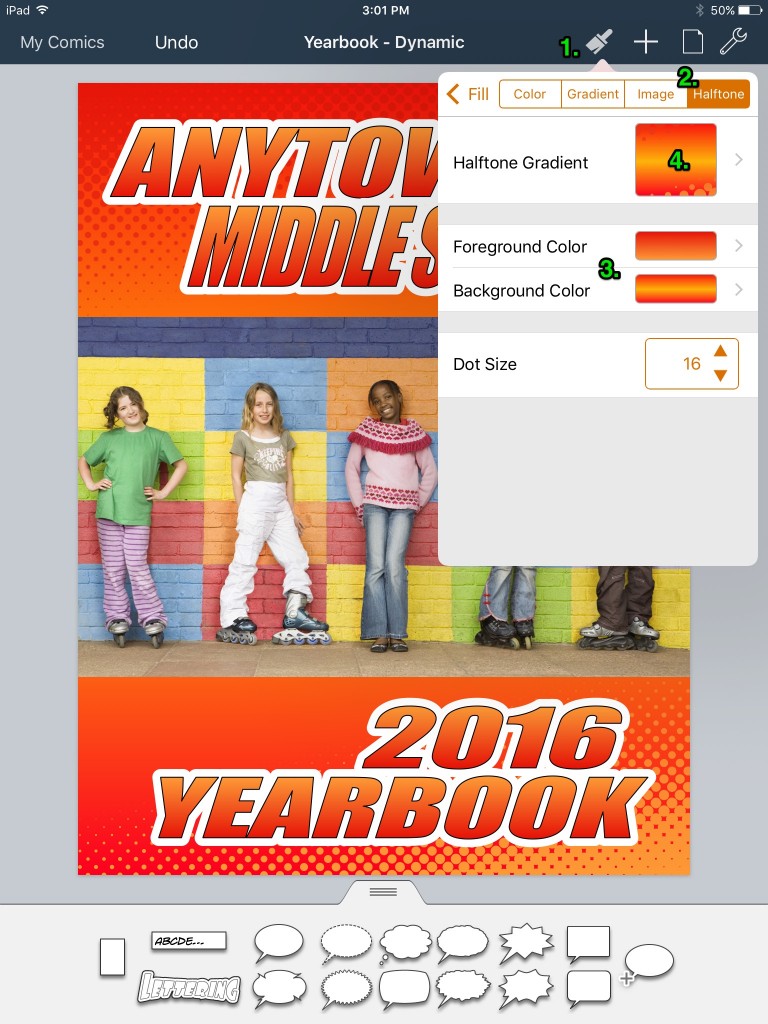 Building Full Color Halftone
Full color halftone is a trademark of comic design, but it is difficult to create without advanced graphics tools… until now!
Comic Life 3.5 has an easy to use tool for creating full color halftones in just a few seconds. Follow these steps:
Tap on the Format Tool and select "Options"
Tap on "More Options" and select "Halftone"
Choose your Foreground and Background fill colors
Make changes to your Halftone Gradient
The video below puts all these steps together!
The Full Color Halftone feature is available in version of Comic Life 3.5 or later. Be sure to check out the tutorial on Full Color Halftone for our Mac and PC version of Comic Life 3.5 too!