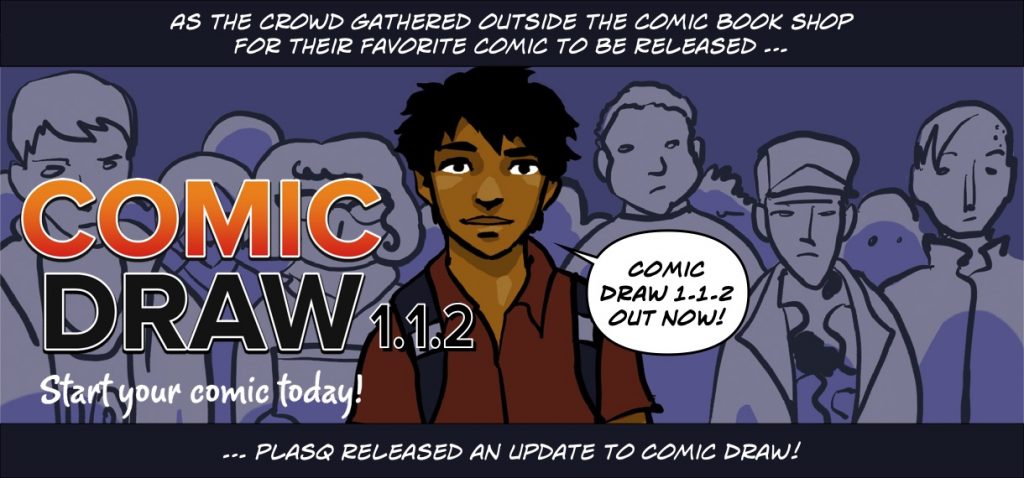 Comic Draw 1.1.2 update is now available for download.

The easiest way to create and publish digital comics on your iPad – has just got better!
To update Comic Draw for iOS, please update using your iOS device in the App Store or via iTunes.
Comic Draw for iPad 1.1.2 has the following improvements:
Fixed crash when switching to sketching when there are no sketching layers
Fixed crash when flood filling on very large canvases
Fixed a bug with certain layer blend modes not displaying correctly in final export
Very short pinch no longer triggers undo
The calibration tool now also works with your finger (when a stylus is connected)
Script editor now remembers bold and italic stylings
ePUB pages images are now correctly sized
Flood fill within a mask now works correctly
More tweaks to canvas zoom ranges
And other fixes and improvements
---
View the full Comic Draw release notes.
Comic Draw for iPad is available in the iTunes App Store – with a FREE 14 DAY TRIAL!
Comic Draw for Schools is available in the iTunes App Store, or via the Apple Volume Purchase Program (VPP).