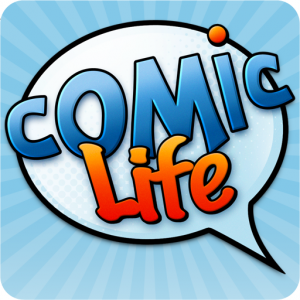 Comic Life for iOS has been updated to version 2.2.1, fixing a crash when adding High Efficiency Image Files (a new photo format) along with the previous update which made it 64-bit compatible and functional in iOS 11.
This update is purely a support release for customers who have upgraded to iOS 11 or for schools that have not fulfilled all their VPP coupons or require MDM transfers.
The 2.1 update allows users to regain access to their previously created comics when using iOS 11.
Update via the App Store, using the Updates section. If you can't see it, then you may need download it again via the following method:
Open the App Store app.
iPhone users: Tap Updates, then tap Purchased. iPad owners: Tap Purchased.
Tap "Not on This iPhone/iPad"
Find "Comic Life" then tap the download icon.
Comic Life for iOS is not intended to receive any further updates. It is recommended users migrate to Comic Life 3 for iOS. Individual purchasers can upgrade to Comic Life 3 via the Comic Life 3 Upgrade Bundle which is available from US$2 for existing individual owners of Comic Life (not via VPP). If you're price is different, check our Comic Life Bundle Clarification page for further details.
It is suggested users backup their Comic Life 2.2 documents, by copying them to iTunes and using iTunes File Sharing to get them transferred over to Comic Life 3. For detailed instructions please refer to this help document. Information on iTunes File Sharing available here.