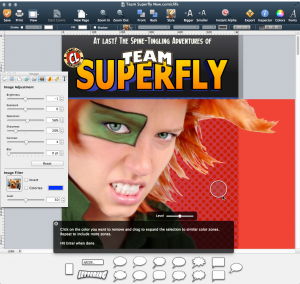 A Comic Life 3.5.7 for Mac update is now available.
This 3.5.7 update has several fixes and improvements:
Comic Life 3.5.7 Mac Release Notes
Fixes camera frame grabbing with High Sierra
PDF images inside PDF exports are no longer rasterized
Fixes various cosmetic UI issues with High Sierra
Comic Life 3 for Mac Full Release History can be found here.
There is no update this time for Comic Life 3 for Windows.
plasq.com purchasers of Comic Life 3, please update from within Comic Life 3 or from our downloads page.
Mac App Store purchasers of Comic Life 3 – can obtain the update through the "Updates" section in the Mac App Store.
(Or it might even update automatically for you – if you have that setting turned on)