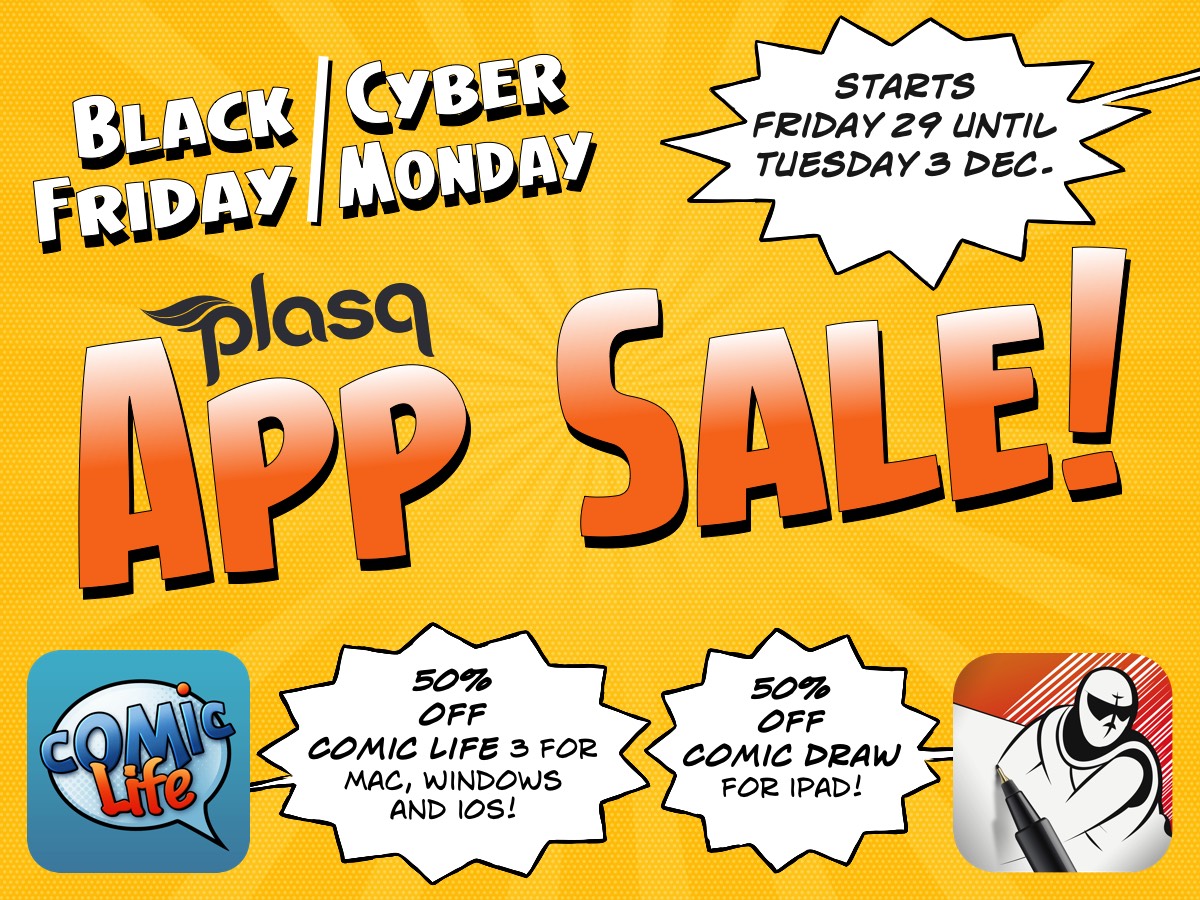 * SALE HAS NOW CONCLUDED*

SAVE BIG ON COMIC LIFE 3 & COMIC DRAW!
The holidays are upon us and that means it's time for the epic Black Friday & Cyber Monday plasq app sale! From NOW until TUESDAY … 
But hurry, this offer won't last forever! (Tuesday to be exact) 🙂
If you already have Comic Life 3 or Comic Draw then you don't need to buy again, you have the latest version! But you can always spread the comic making joy and purchase a license as a gift for someone else! 
HOW DO YOU GET THESE AMAZING DEALS?!
Buy Comic Life 3 for
Mac or Windows
for only US$14.99
from:

plasq.com/store/software


and use this coupon to
receive your discount:

CYBER50

Comic Life 3: Everything you need to make a stunning comic from your own images. Comic Life is a fun, powerful, easy-to-use app with endless possibilities!
Want Comic Life 3 on your iOS or iPad device for US$1.99?

Of course you do!

Head over to the App Store and purchase today!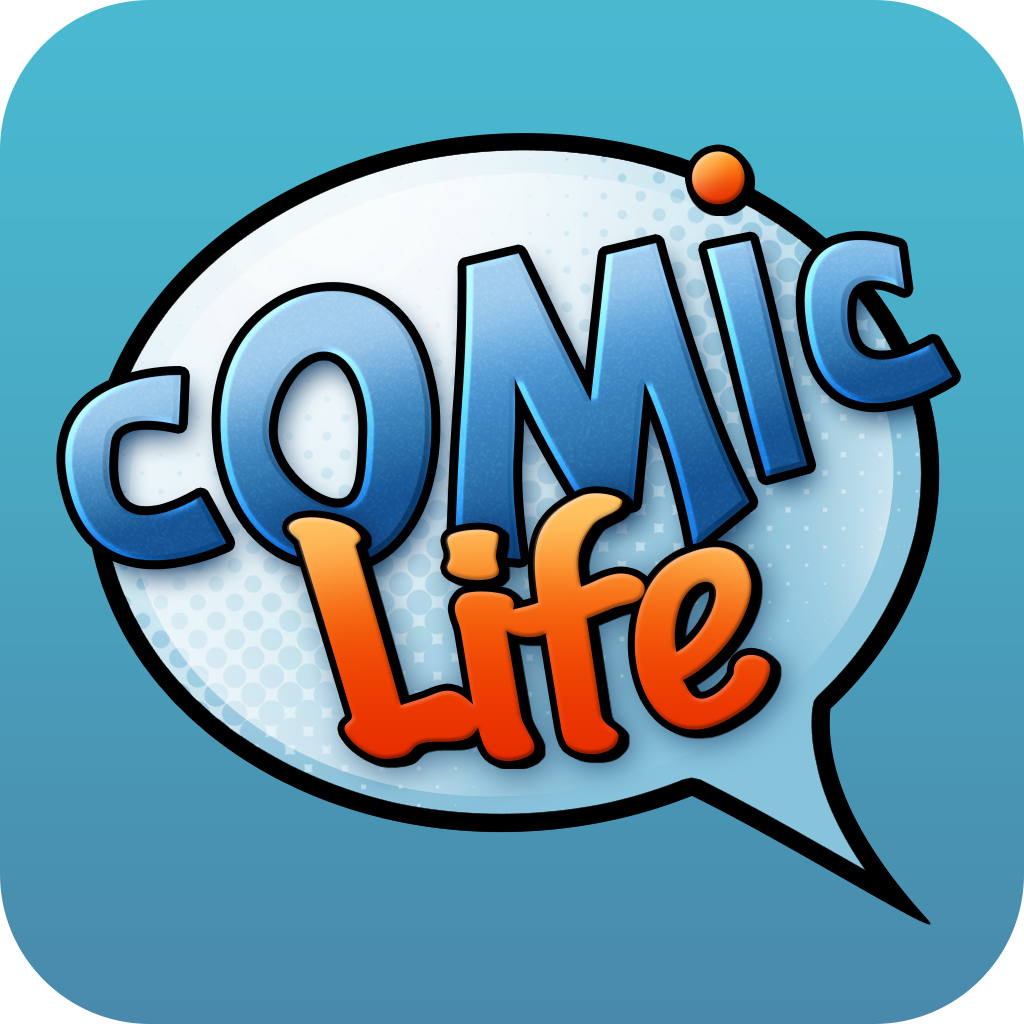 Comic Life 3 for iPad and iPhone takes the functionality from the photo comic desktop application and wraps it up in an easy to use touch interface!
Already have a Comic Life 1 or Comic Life 2 license?

Upgrade to Comic Life 3
for only US$7.49
by validating your previous purchase and use this coupon to receive your discount:

CYBER50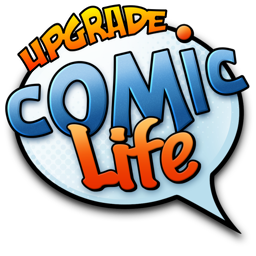 Comic Life 3 Upgrade: What you already love but with 30 new templates, script editor, new parametric filters, Instant Alpha and much, much more!


Comic Draw for iPad is US$4.99 over on the App Store! (Purchase the "Unlock Full App" viaIn-App Purchase)

Alternatively, Comic Draw for Schools is also available at 50% off for US$4.99.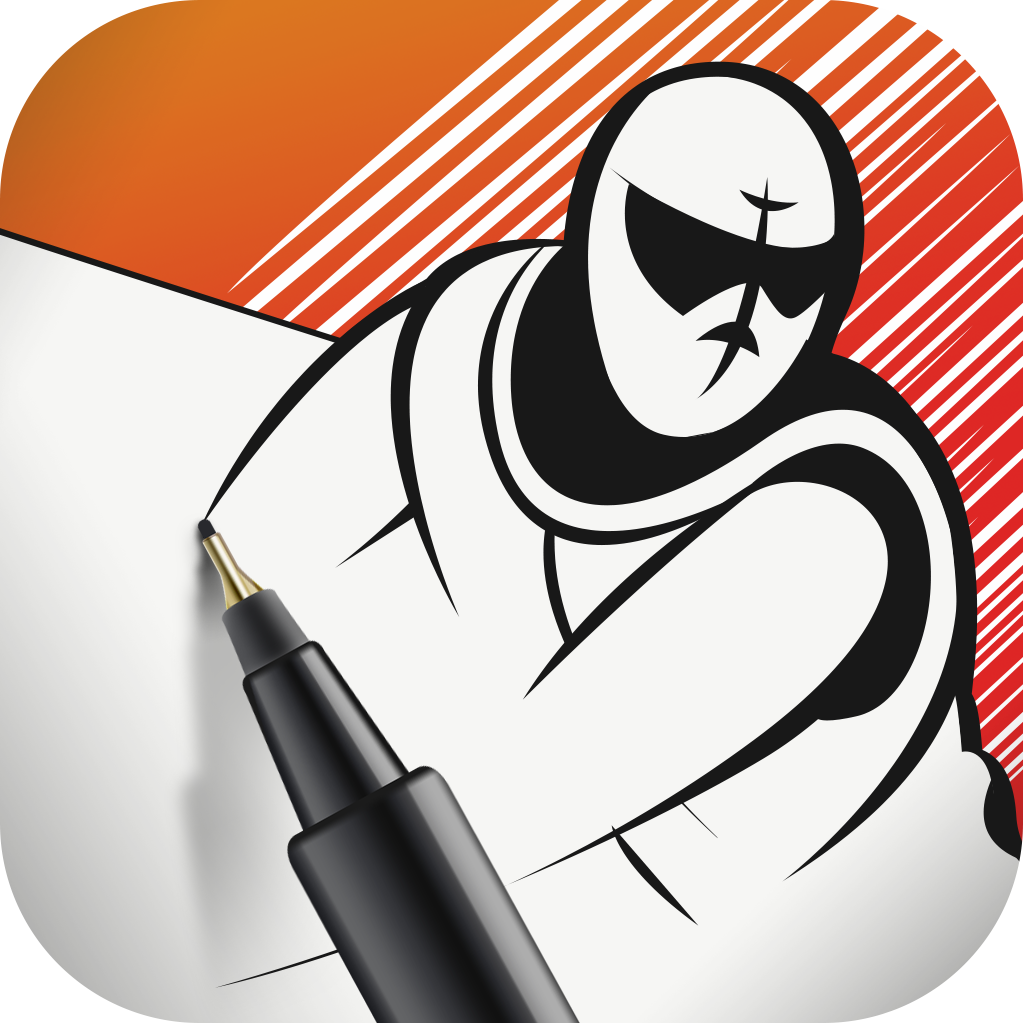 Create awesome comics right on your iPad with Comic Draw! The app with everything you need: brushes, fonts and tools to make creating comics easy and fun!