Over at Watersheddings Primary, in Oldham, England, the students have been using Comic Life to create some amazing newspaper reports. This is what Watersheddings Primary had to say: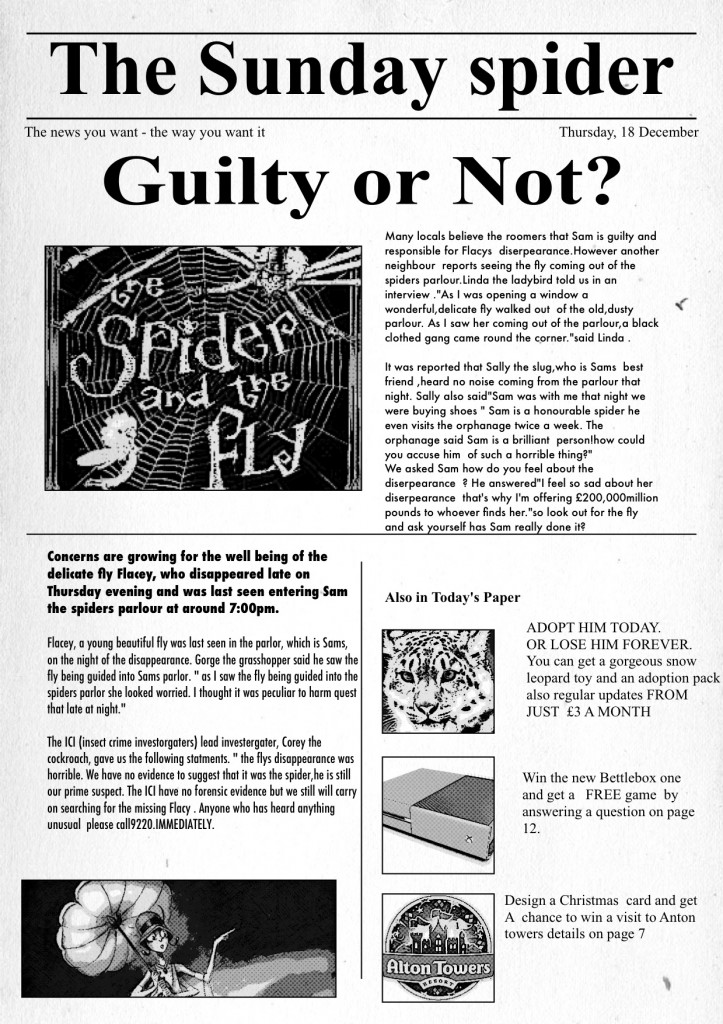 Year 6 have been learning about newspaper reports and the features of journalistic writing. They applied their understanding to our work in English using the picture book 'The Spider and the Fly', to write their own newspaper reports about the Fly's disappearance.

One group even tried to use bias in their writing to show empathy towards the Spider and try to convince our audience that he may not be the only suspect in the mystery disappearance of the Fly. We have used the APP Comic Life to create our newspaper articles/front covers.
Amazing work from the Grade 6 Watersheddings Primary students. See many more newspaper reports below. They definitely need a "Top Effort!" sticker stuck to each one!