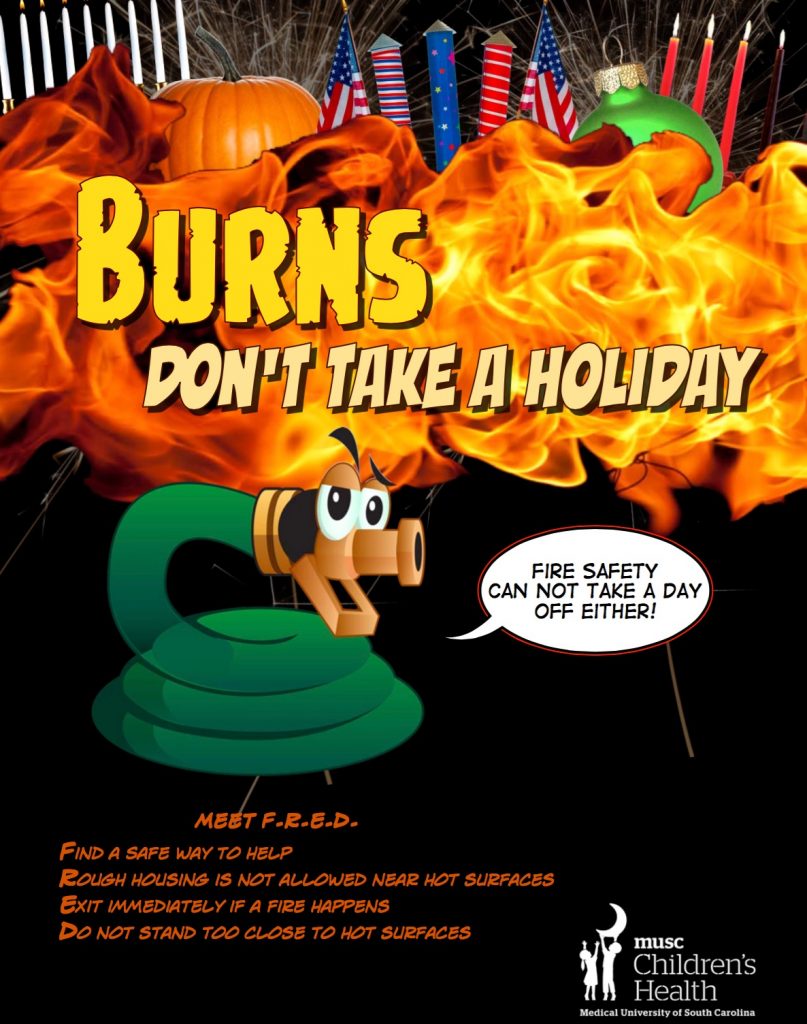 The holidays are almost here and that means a lot of twinkle lights and people cooking on grills and pulling out the fryers. But it also means that there are potential dangers relating to fires and burns. Our friends over at SC AHEC created this educational comic to help keep everyone safe.

House fires spread rapidly. Families may have as little as two minutes to escape once an alarm sounds. In 2013, more than 126,035 children across the U.S., including more than 67,000 children aged 4 and under, needed emergency treatment due to a fire or burn. Of all fire-related deaths, 87% are due to home fires and in 2013, 334 children in the U.S. died in home fires. Fires are not just a problem in the United States. Nearly 61,000 children around the world died in 2008 due to a fire or burn.
October is fire prevention month and with funding from the South Carolina Blue Cross Blue Shield Foundation, the Medical University of South Carolina Pediatric Burn Center teamed up with the South Carolina Area Health Education Consortium to create an educational and entertaining comic book using Comic Life about fire prevention strategies during the holidays.  
Full PDF of Fire Safety Comic