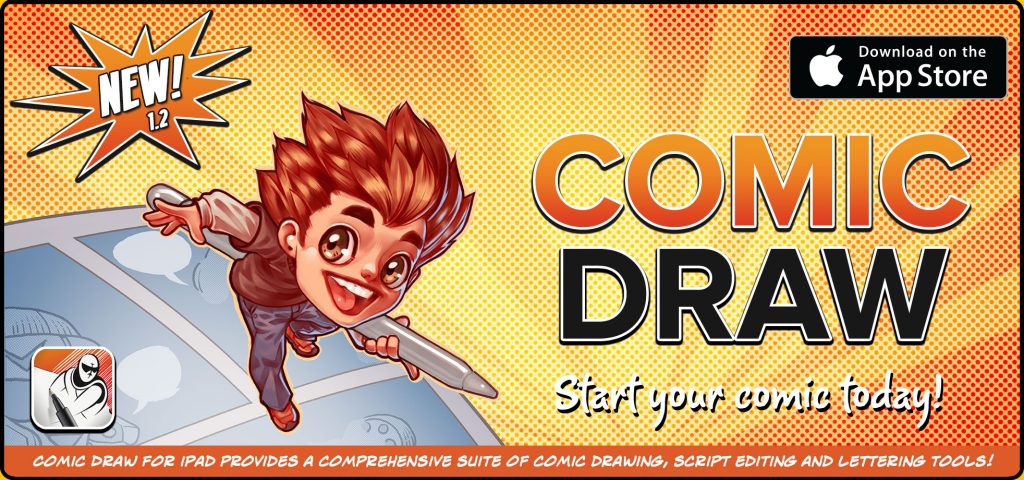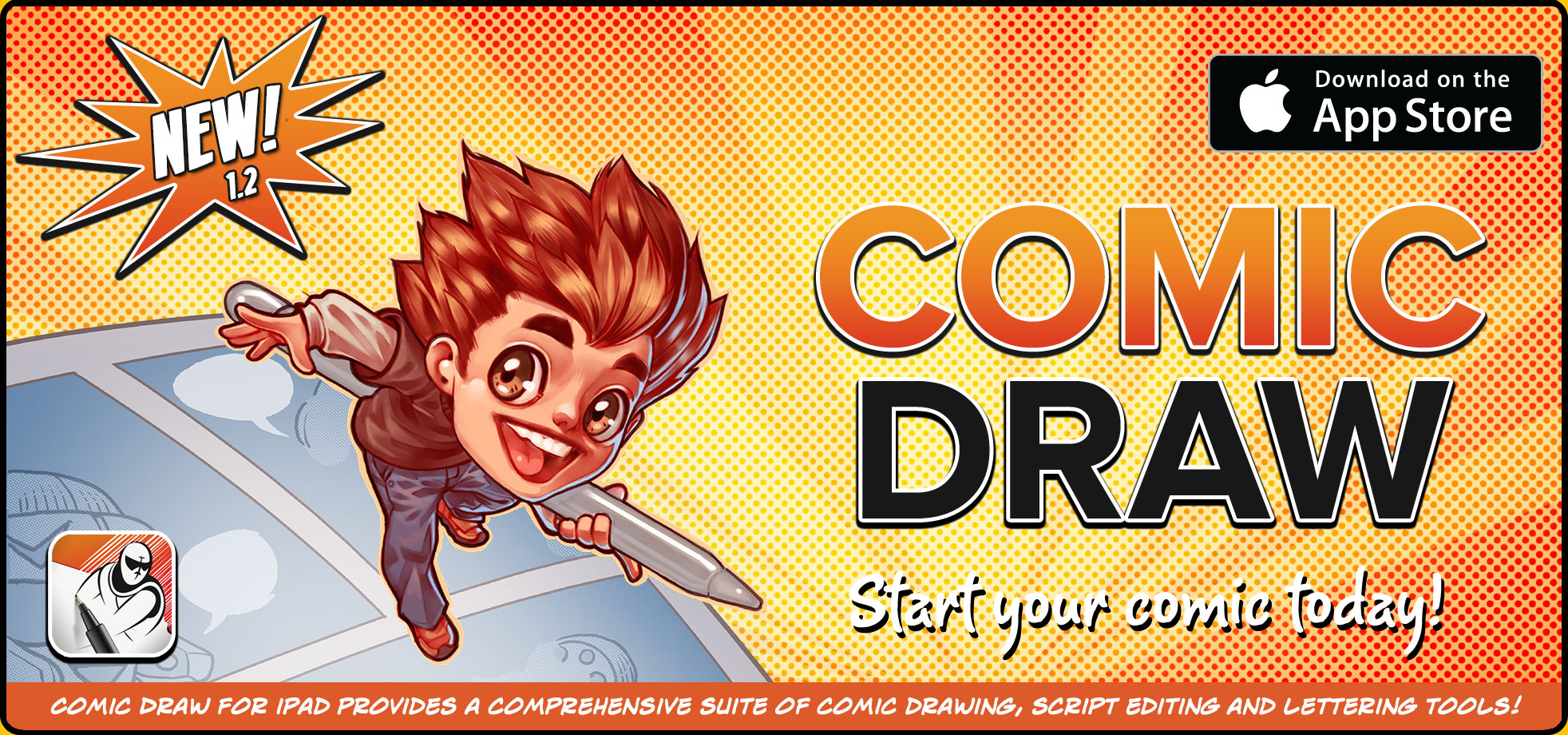 Comic Draw, Comic Draw for Schools & Comic Connect have all received updates!

The easiest way to create and publish digital comics on your iPad – has just got better!
To update Comic Draw for iOS, please update using your iOS device in the App Store.
Find out more about Comic Draw on the Comic Draw for iPad page.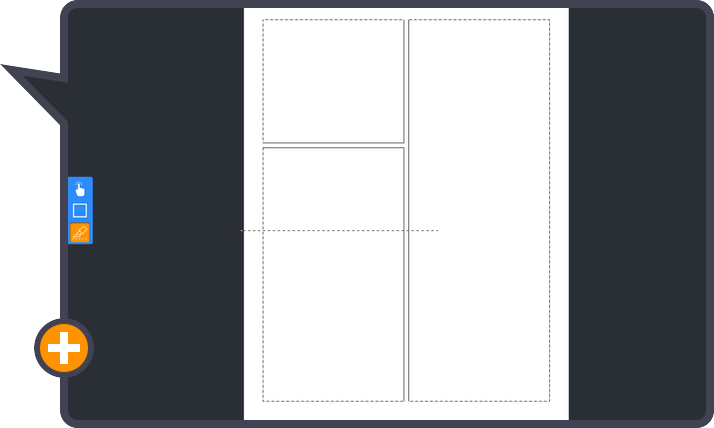 Advanced Panel Layout with New Panel Slicing Tool!
With Comic Draw 1.2 you can now quickly create a dynamic panel layout by slicing up a page of panels. Once you have a panel, or two, you can slice them into your desired layout.
Or you can now choose from a large library of preset layouts.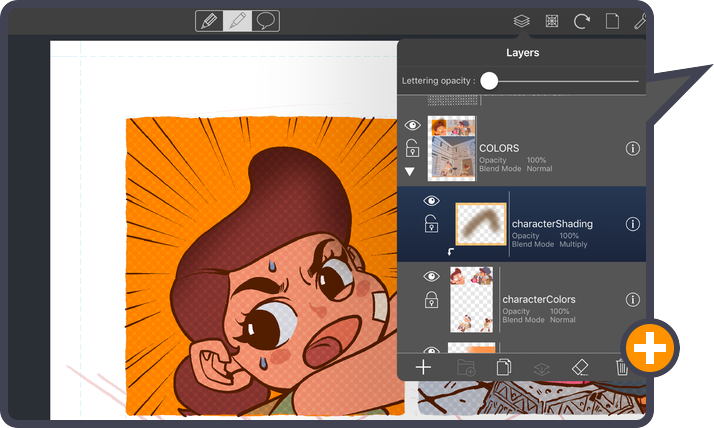 Clipping Layers!
Full clipping layer support. Clipping allows a layer to act as a mask for multiple layers. Simply swipe right on a layer to have its contents clipped by the layer below.
Shading your flats suddenly became simple!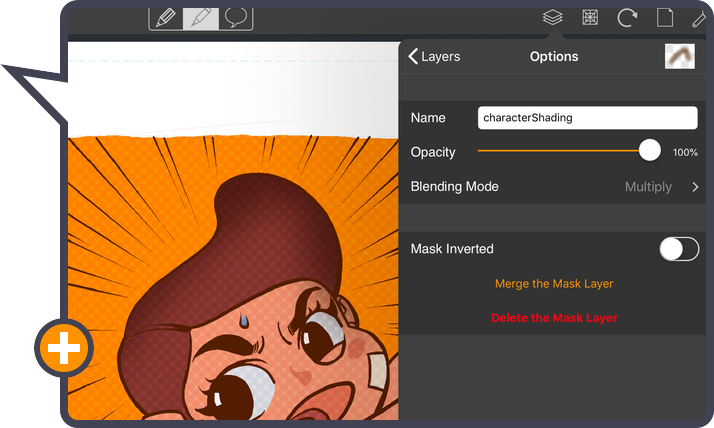 Layer Mask!
A mask allows fine control of what is drawn in an individual layer.
Each layer can have an associated layer mask that controls which pixels are actually drawn.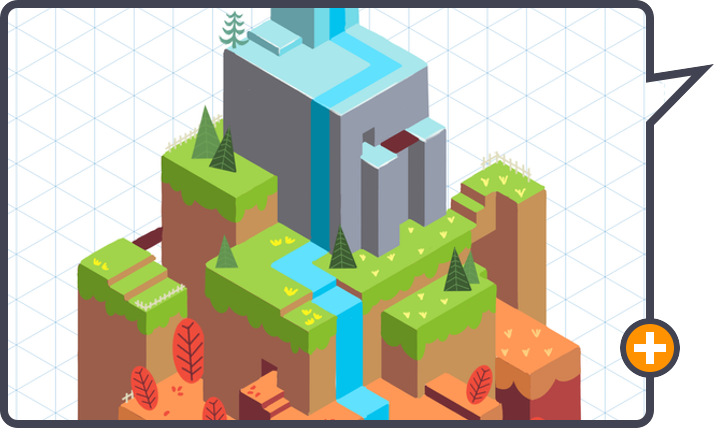 Isometric Guides!
Comic Draw comes with a unique perspective guide system that's designed to make working with perspective in your panels fast and easy. Isometric guides are now available, along with 1, 2 or 3 point perspective guides!
Add an isometric guide to get perfect 2.5D drawings. Popular when creating pixel art.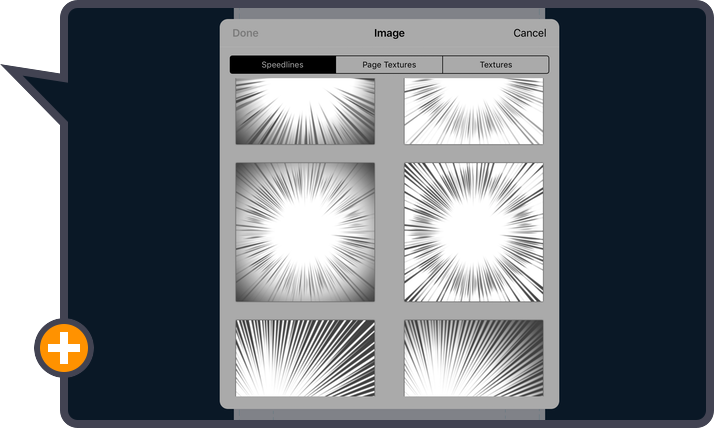 Speedlines & Textures!
New Image Effect options available in The Pencilling and The Inking & Coloring Interface for quick, preset, speedlines and textures to liven up your comic!
And more …
Easily move and resize groups
Quickly access recently used fonts
Comic artwork can now be refreshed on Comic Connect
Lettering can now be converted to drawing layers for special lettering effects
Copying image data into the drawing workspaces now automatically creates a new layer (within device limits)
Easily draw perfect squares and circles with multitouch
---
View the full Comic Draw release notes.
Comic Draw for iPad is available in the iTunes App Store – with a FREE 14 DAY TRIAL!
Comic Draw for Schools is available in the iTunes App Store, or via the Apple Volume Purchase Program (VPP).
---
Comic Connect is the companion gallery app to Comic Draw.
Comic Connect Release history can be found here.
Comic Connect for iOS is available in the iTunes App Store – FREE!