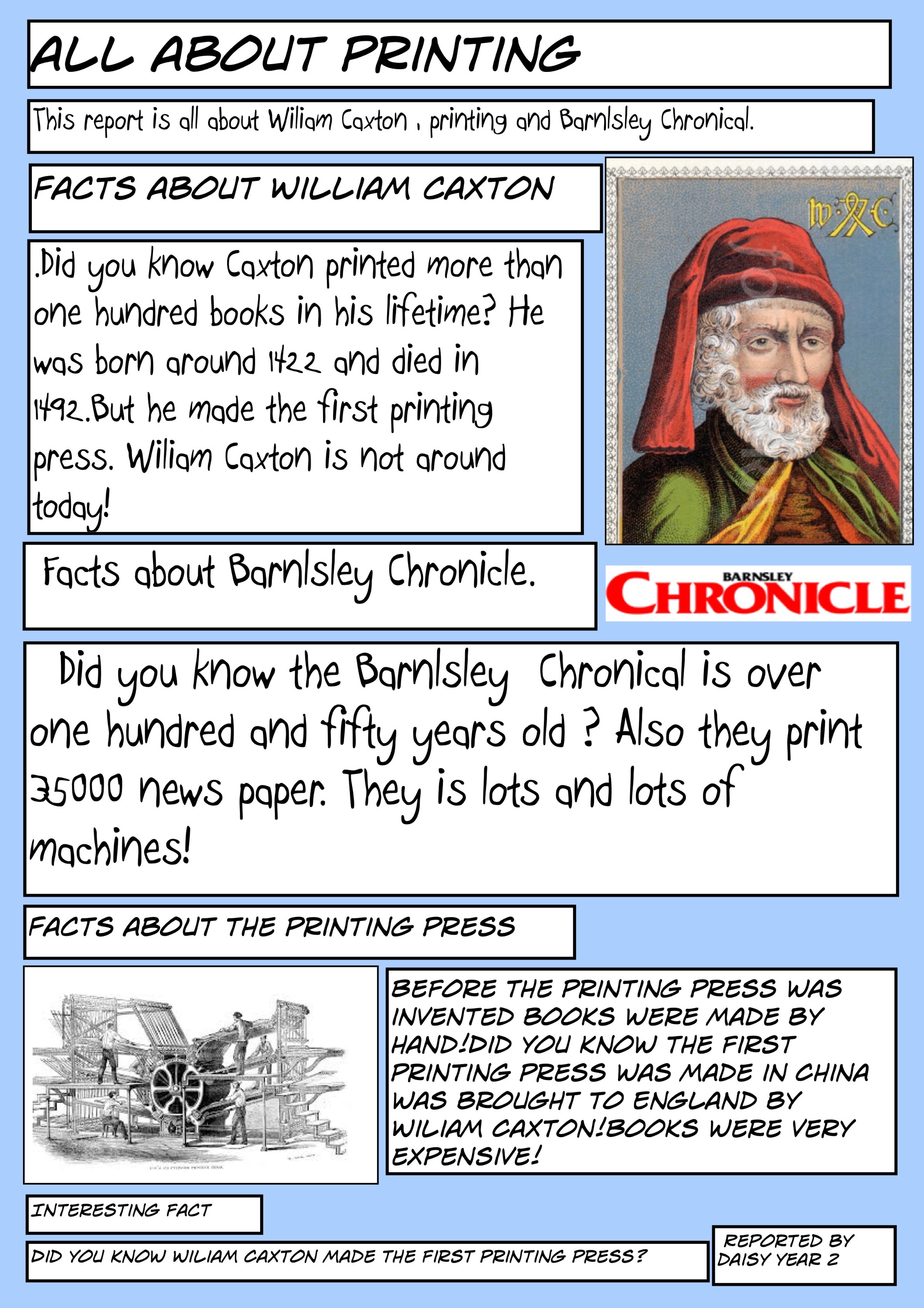 The students at Worsbrough Common Primary school have recently been using Comic Life in their classroom.
The teacher, Miss Johnson, had the following to say about the excellent reports below:
"Year 2 have been developing these reports about printing for the past few weeks. I am so impressed with the quality of their writing and how they have all persevered to use their rubric to revise and improve their own learning."
Check out the superb writing reports below!