Comic Life 3.5.2 for Mac & Windows update is now available.
Building Full Color Halftone Full color halftone is a trademark of comic design, but it is difficult to create without advanced graphics tools… until now! Comic Life 3.5 has an easy to use tool for creating full color halftones in just a few…
Hello! We made a couple of quick fixes in this release following our Comic Life 3.5 release. Fixed the fill control in the format bar Grouped items can now be freely resized So go grab your Comic Life 3.5.1 update…
Get it FREE if you have Comic Life 3! See end of article on how to update to Comic Life 3.5 We are thrilled about this major update to Comic Life 3. It is packed with new comic goodness for…
Summary: Charleston based developer, plasq today releases Comic Life 3.5, the latest version of its award winning photo comic creation software. Packed with fonts, templates, balloons, captions, and lettering art, Comic Life is a fun, powerful and easy-to-use app that…
In Charleston, SC, USA students became teachers through an innovative public health awareness program. Last year the South Carolina Area Health Education Consortium (AHEC) partnered with the US National Library of Medicine and three high schools for a health information literacy…
Comic Life 3.1.3 for Mac and Windows is available today! Fixed a couple of bugs that showed up with El Capitan and now we're good to roll! So go get your update and keep on making those fantastic comics. Download…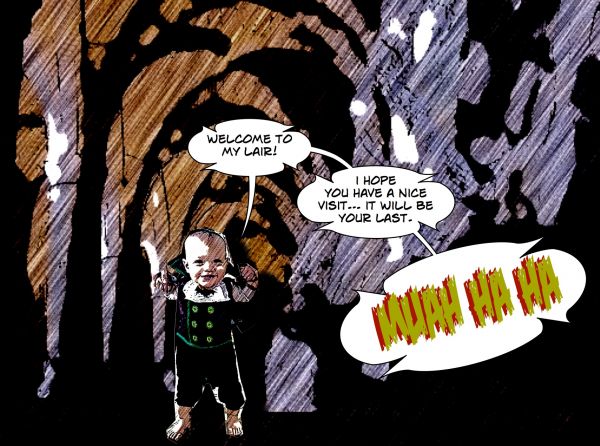 Happy Halloween!
Comic Life 3.1.1 for Mac & Windows update is now available. This 3.1.1 update brings additional bug fixes and stability improvements.
Comic Life 3.1 for Mac & Windows update is now available. On the Mac side, this 3.1 update brings support for the new 'Photos' app. Along with various bugfixes and stability improvements, the update also brings the following improvements:
Virginia Chilcote, from The Bay Area Macintosh User Group of West Central Florida, recently wrote a fantastic overview of both Comic Life 3 for Mac and Comic Life 3 for iOS for their monthly MouseBytes newsletter. "Comic Life 3, released this…
Does Comic Life 3 work with the new OS X 10.10.3 Photos app? Yes! Comic Life 3.1 added support for the new "Photos" app.
Hello, all! Today, my friends, we are going to learn about some of the cool graphics work you can do in Comic Life 3. See this cover to the right? That was built in Comic Life 3, inspired by the DC Superman…
Hello there! Ever since we introduced the Script Editor in Comic Life 3 we've heard nothing but excitement about students being able to do all of their writing before getting started on their comic.